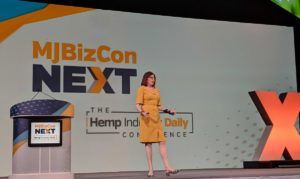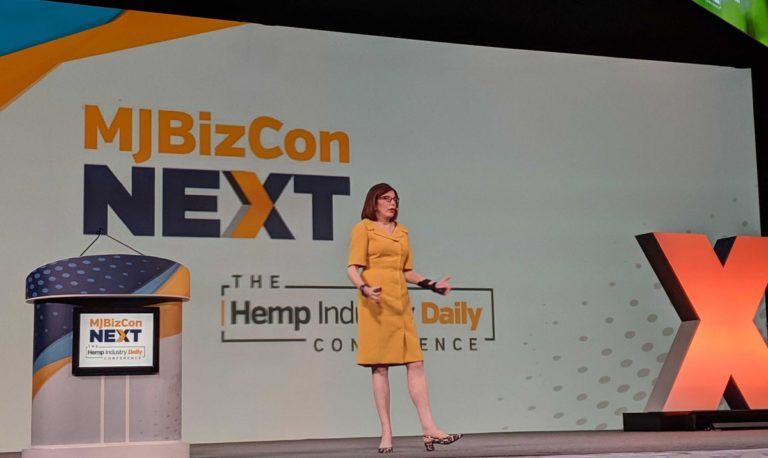 While there is still a long way to go before cannabis becomes totally mainstream, we may be seeing the end of the Wild West for marijuana businesses.
This overarching theme permeated predictions for the industry Wednesday as MJBizConNEXT opened at the Ernest N. Morial Convention Center in New Orleans.
MJBizConNEXT and the inaugural Hemp Industry Daily Conference, running concurrently, are produced by Marijuana Business Daily.
The industry is growing – MJBizDaily is predicting the U.S. industry could hit $30 billion by 2023 – but marijuana companies will have to begin thinking about it in more traditional business terms to get their piece of the pie.
"This is becoming a normalized industry – and normalized forces are coming into play," Chris Walsh, president of MJBizDaily, said during his general-session address, "10 Trends to Watch This Year and Beyond."
The mainstreaming of cannabis
Scrappy, upstart marijuana firms still have a place in the industry, but companies are now finding themselves having to deal with business concerns associated with more traditional and established industries – such as managing growth and improving efficiencies to improve profitability.
At the same time, more mainstream businesses, particularly in the data and alcohol spaces, are dipping their toes into the market through strategic partnerships.
Look for these trends to grow as more states legalize cannabis and operations become professionalized.
And one of the biggest factors that may come into force over the next few years is branding.
"Even if you have the best product out there, you're not going to be able to compete with those who have a better brand strategy than you," Walsh said.
The further normalization of MJ businesses isn't isolated to North America.
Acceptance and legalization of cannabis is happening around the globe.
The world map is starting to fill in as more countries make efforts toward legalization, and recent moves in East Asia, Europe and Africa make them worth watching.
By 2030, cannabis will be part of consumers' daily lifestyles, according to Anat Baron, CEO of Stashwall and former executive at Mike's Hard Lemonade, who delivered the keynote Wednesday.
The future is cannabis
If marijuana or hemp products are going to be sold in supermarkets, where and how will they be sold?
"Will it be an aisle, like gluten free at Whole Foods? Or will there be cannabis products on every aisle next to every product?" Baron asked attendees.
"Really, think about it not as something that is adjacent but as something that is mainstream and is a part of everything."
And the time to start changing this thought process is now, she said, because it's only a matter of time before the 800-pound gorillas pounce on this market with huge potential.
Jenel Stelton-Holtmeier may be reached at [email protected]