While many of the trends in cannabis have held steady for the first part of 2019, a new one that's emerging is more merger and acquisition activity centering around the United States rather than Canada.
In a webcast for Marijuana Business Daily's Investor Intelligence this week, Scott Greiper, president of Viridian Capital Advisors, notes that the first quarter of this year was the first time the United States topped Canada as the most active target region for marijuana M&A.
This past week continued along that path, with five of the nine tracked M&A deals targeting U.S.-based companies.
This weekly series from MJBizDaily and Viridian Capital Advisors provides the latest data on cannabis investment activity and M&A, along with key takeaways, analysis and trends based on recent market moves.
The data below, provided by Viridian, is through the week ended June 21.
For more analysis and in-depth looks at the investment trends and deals driving the cannabis industry forward, sign up for our new premium subscription service, Investor Intelligence.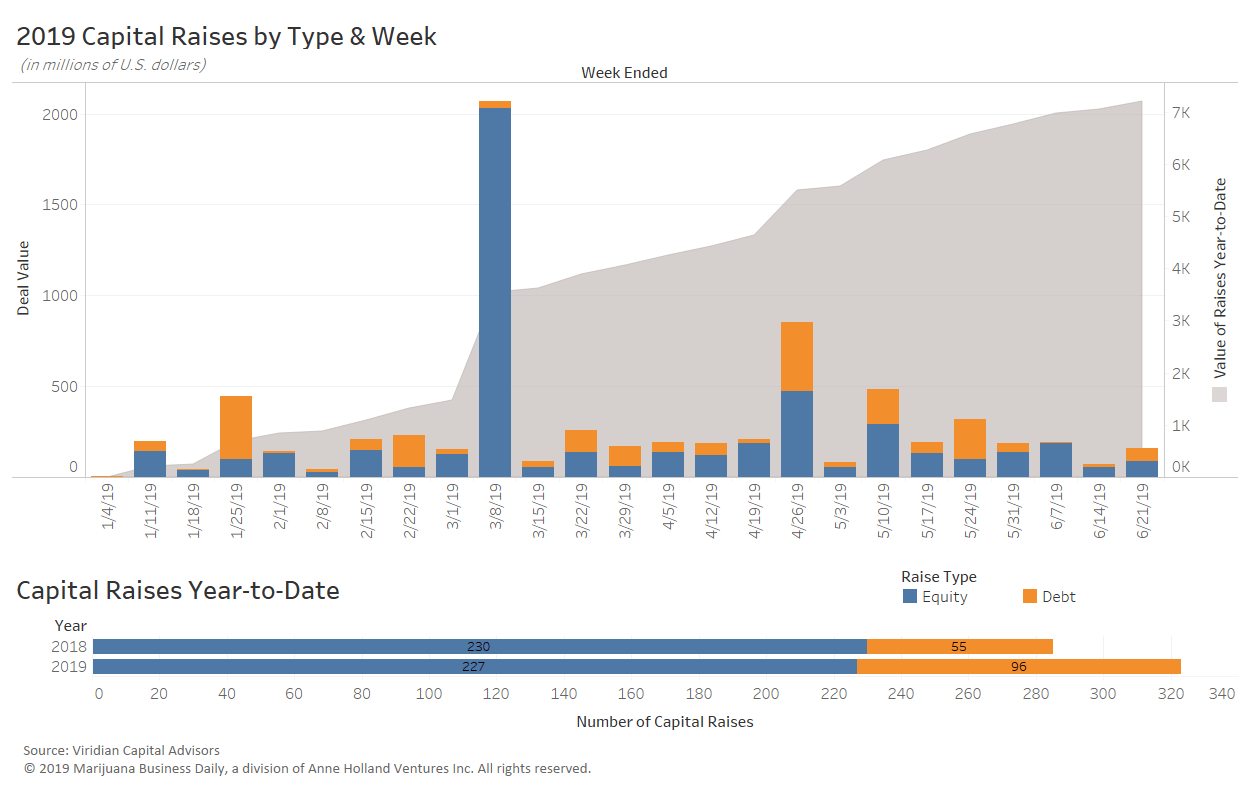 Top raises closed last week:
Trulieve, which is the market leader in dispensary operations in Florida, closed a $70 million debt capital raise with net proceeds from the offering to be used for capital expenditures, acquisitions, indebtedness repayment and for general corporate purposes.
MediPharm Labs, a Canadian infused product manufacturer, raised 75 million Canadian dollars ($56 million) in a share offering. Net proceeds from the offering will be used to fund ongoing capital expenditures at the company's Canadian and Australian facilities, for domestic and international expansions, research and development and general corporate purposes.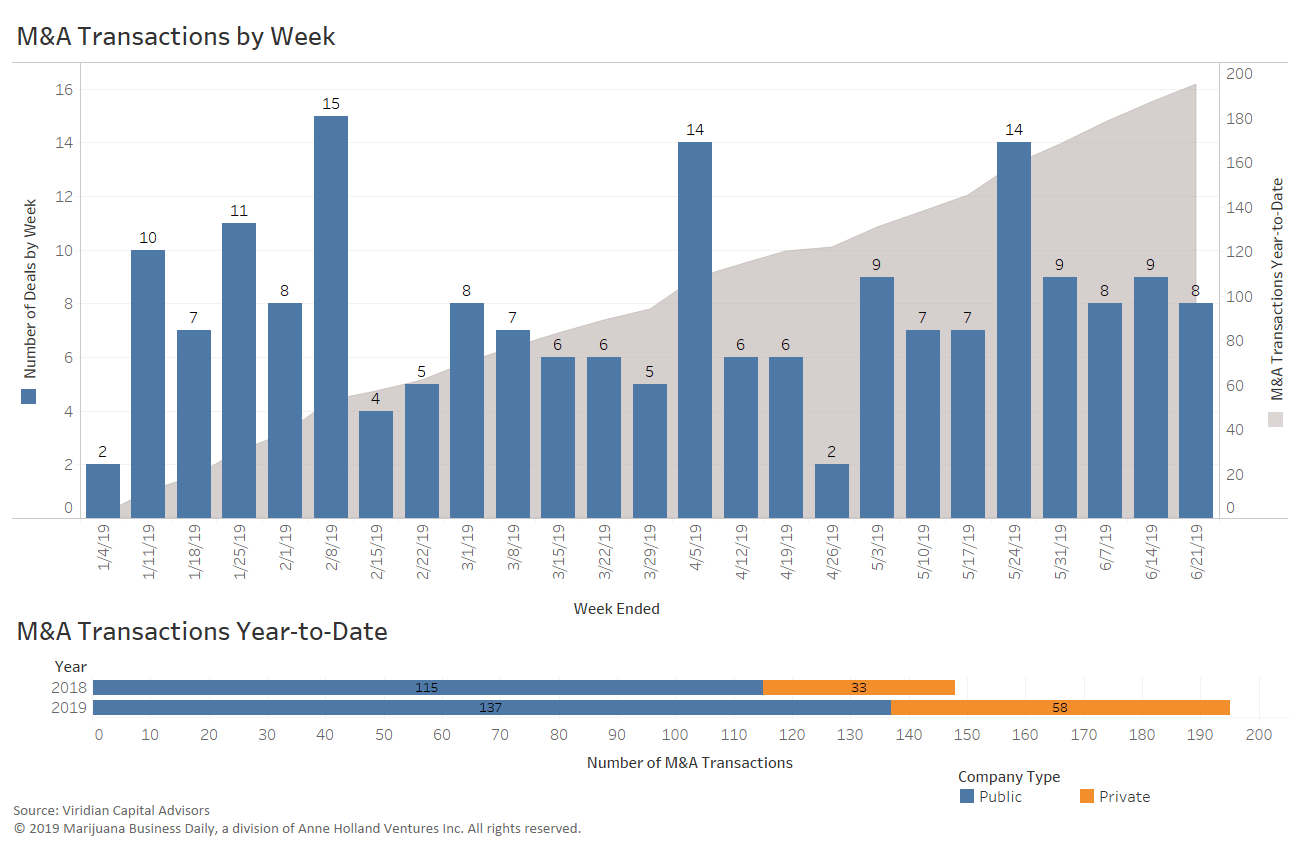 Top M&A deals closed last week:
MJ Freeway and special purpose acquisition company MTech completed their merger to form Akerna, a cannabis compliance technology company. Akerna is now trading on the Nasdaq under the ticker symbol KERN.
Surterra Wellness, which has a dominant presence in medical marijuana dispensaries in Florida, completed its acquisition of NETA Wellness of Massachusetts. It is Surterra's first foray into the eastern part of the United States outside Florida. Value of the transaction was not disclosed.
Viridian Capital Advisors is a financial and strategic advisory firm that provides investment banking, M&A, corporate development and investor relations services to emerging growth companies and qualified investors in the cannabis sector.