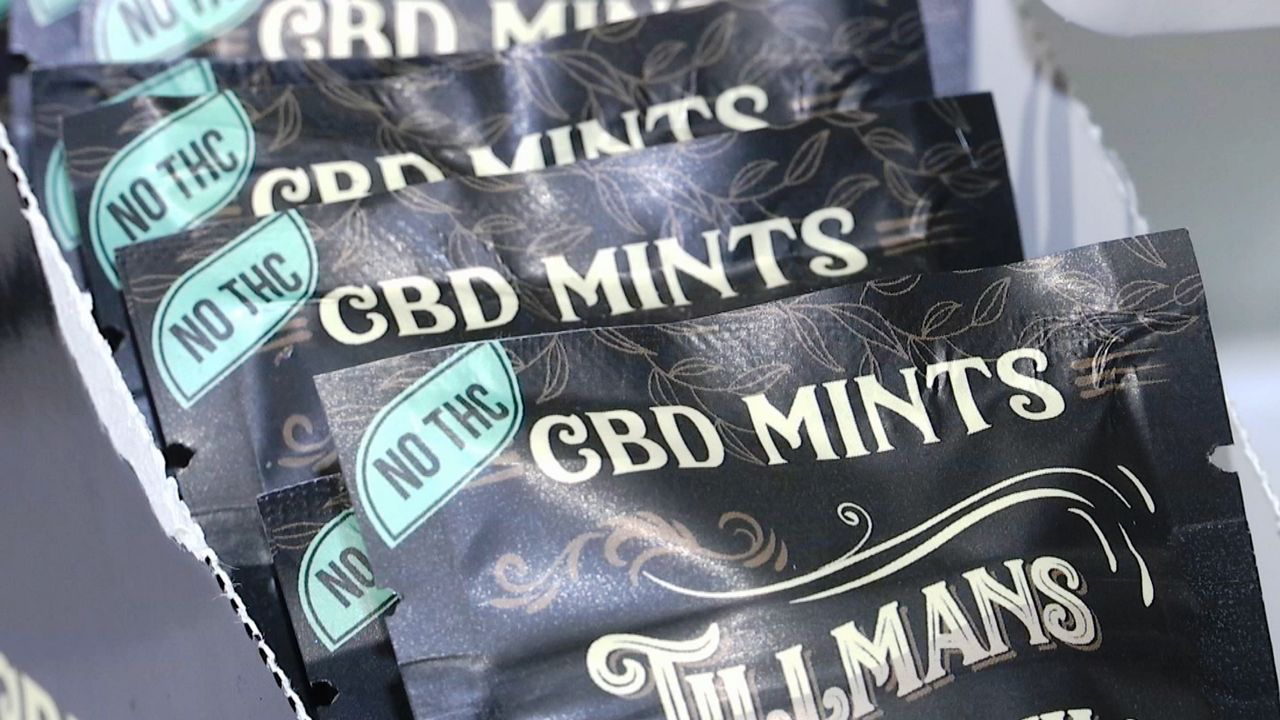 At the store Come Back Daily in the East Village, shoppers can find drinks and treats infused with CBD. It's the increasingly popular compound of the cannabis plant that doesn't make people high, but that users claim helps them to relax.
Starting Monday, food and beverages that contain CBD will no longer be permitted to be sold in the city.
But owner Steven Phan told us the crackdown has been confusing, and that he never received guidance from officials about what he could sell, after the Health Department announced the ban.
"I've tailored back, so instead of buying an enormous bulk, I've tailored back and I tell [customers] that things are uncertain in New York," Phan said. "And we just continue to operate like that. We will continue to sell it until there's formal language presented to us."
The Health Department insists it has been informing businesses about the CBD prohibition over the last several months.
The city's edict came as sales of edible CBD products were taking off.
At the cafe Fresh and Co., workers say CBD sodas and truffles – some of them costing nearly $8 – were popular while they were on store shelves.
"We are complying with the ban," said Fresh and Co. Marketing Director Sandra Pope. "We've really enjoyed selling CBD products and our guests have really enjoyed it as well. It was a really nice offering, but 100 percent we are in compliance with the DOH."
The Health Department said it's moving forward with the ban after the federal Food and Drug Administration in December issued an advisory saying it's illegal to add CBD to food and beverages.
The FDA said it has concerns about the health effects of CBD and that it is working to draw up new regulations.
In the meantime, businesses like Come Back Daily will have to comply.
Phan said 20 percent of the products he sells are edible. He told us he was forced to scrap plans for a cafe selling homemade treats shortly after the Health Department released its rules.
"That came out literally like a week before we were about to finalize things and pull the trigger on it," Phan said.
The Health Department said businesses caught selling CBD products will have to get rid of them, and will face fines starting in October.