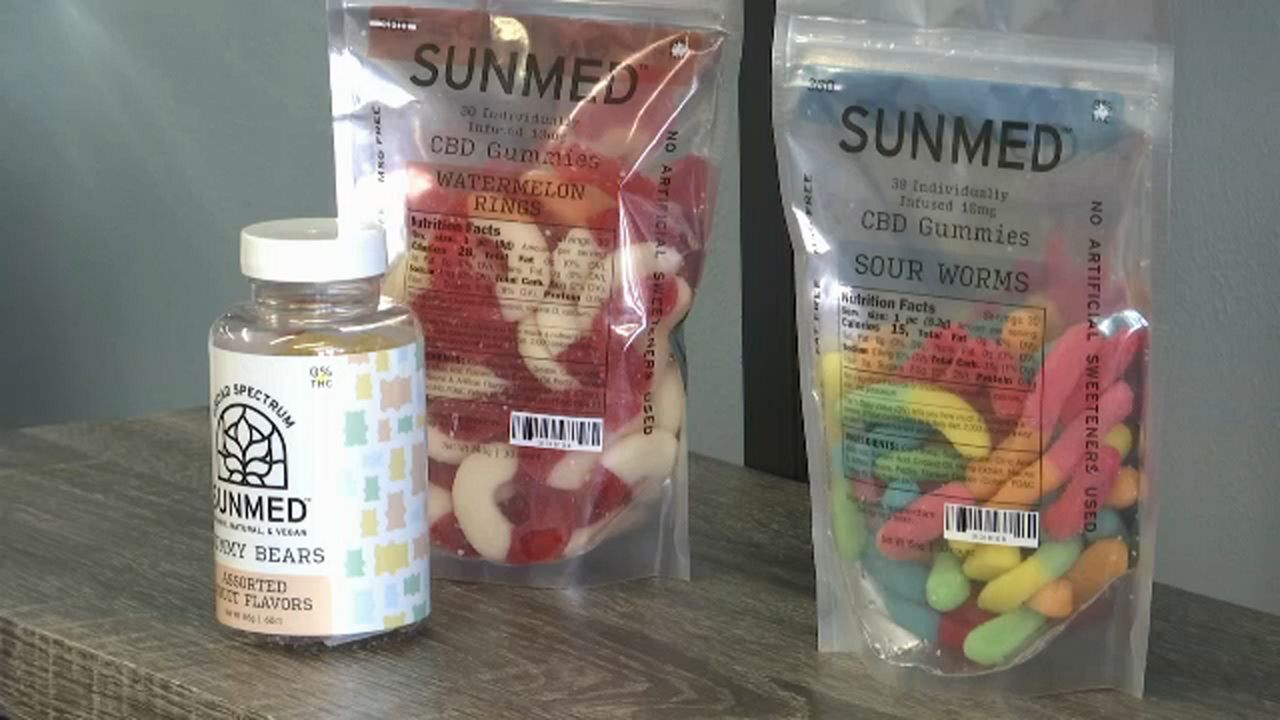 Looking at the shelves in Your CBD Store, Cannabidiol is available in gummies, tinctures and topical ointments. The clientele for CBD products is mostly 50 and older, many looking for relief from arthritis.
"Seeing my customers come in from January to now there's a huge difference," said Robert Uhle, the manager of Your CBD Store in Salina. "They're not spring chickens, but there's definitely a big difference in the pep in their step."
CBD is a cannabis derived compound and lacks THC — the chemical in marijuana that produces a high. The benefits are debated.
"No one says my blood pressure medicine is really special it should be put into food," said Brian Johnson, the Director of Addiction Medicine at Upstate. "If they're doing that with CBD oil, it's a bad sign. It means people have to idealize it because of underlying, unconscious fear about it."
The FDA is studying cannabis derived compounds. It does not regulate CBD as a supplement, so CBD cannot be marketed as a treatment for any disease or ailment. Some say it helps with anxiety and inflammation.
"I use it on my shoulder and I have a pulled tendon in my arm," said Uhle. "When I go to the gym, I use it on both and within five to ten minutes of working out there's no pain to lift."
The 2018 Farm Bill relaxed the regulations on hemp. The FDA no longer considers it a controlled substance.
New York City is the first place to regulate CBD in food. They've banned businesses from adding CBD to products in-house. For example, it's illegal there to add CBD to baked goods at a coffee shop.