Erich Bublitz has seen a significant transformation in his clients' needs in just a year.
Increasingly cannabis businesses are coming to him seeking higher limits, and more policy customizations, as their operations develop and become sophisticated and new needs evolve.
Bublitz is vice president in cannabis underwriting and chief regulatory compliance officer at Admiral Insurance Group. Admiral Insurance, a Berkley company, is an excess and surplus lines commercial insurance provider domiciled in Delaware with administrative offices in Mount Laurel, N.J.
"On the premises and products, we were almost exclusively seeing a $1 million/$2 million/$2 million limit profile, until more recently, where we are seeing limit requests up to $5 million/$5 million/$5 million," he said. "While the percentage of the accounts buying the higher limits remains small, that number is increasing."
The firm received less than one request a month a year ago. Now, well over 10 percent of the firm's submissions request a higher limit option, according to Bublitz.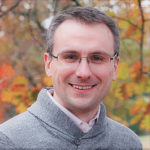 Erich Bublitz
Bublitz said they are seeing higher limit options "across the seed-to-sale chain."
However, most of the requests the firm gets are driven by larger processors and manufacturers that have more partners both on the supplier side and client side.
"The growth has come primarily in a desire for increased products coverage limits," he said. "The premises coverage has been driven by lease requirements, but the products coverage is driven by contracts unrelated to the lease."
What they are finding is a relationship between the higher limits/coverage concerns and the requests for additional insureds.
This, he said, indicates a contractual requirement for the coverage.
"We require a reason for the request when the request is for higher limits and the percentage that are driven by contract has stretched to well over 50 percent, whereas previously the majority was a curiosity about premium to buy higher limits."
In many cases a business relationship between a smaller company and a much larger company requires the smaller company to purchase more coverage.
Think CBD-infused sodas, energy drinks and snacks.
Sales of products containing Cannabidiol, a non-psychoactive cannabis compound, are expected top $5 billion this year, according to recent estimates from the Brightfield Group, a cannabis industry research firm.
A number of beverage makers, for example, have begun dipping their toes into the cannabis industry, and some of these companies are contracting with licensed cannabis entities to create these beverages, according to Bublitz.
"These are larger companies with a lot more capital on the line and they're really pushing these guys to have a lot more solid coverage and really higher limits," he said.
When he quotes the smaller companies that come to him for higher limits, he typically gets two responses: some companies immediately see the value, while others don't go with the higher limits but most are indicating they plan to buy more coverage in next year's policy.
Those that are getting higher limits now are typically companies that take raw cannabis products and convert them for their large partners, he said.
"Limits are primarily being purchased by the manufacturers, producers in the middle," Bublitz said. "It really is the middle step that's driving the higher limits."
More buyers are also coming to him seeking customizations, especially the more sophisticated operations, he said.
Bigger dispensaries, for example, are often asking for professional liability coverage for their budtenders, who are put in the position of recommending products, according to Bublitz.
Admiral offers a budtenders professional liability endorsement. The cost of the endorsement ranges from a few hundred dollars to a few thousand dollars on top of the policy premium.
"It's not a substantial premium addition," he said. "A year ago, we hadn't even heard about that request, and now more and more sophisticated buyers are coming in saying, 'I have that exposure.'"
Was this article valuable?
Here are more articles you may enjoy.