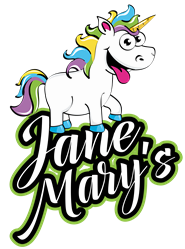 CALGARY, Alberta (PRWEB) July 17, 2019
Jane Mary's, a leader in the Canadian vaping space, is now offering build-your-own vape combos for Dynavap products. These bundles allow customers to save money by picking the vaporizer and accessories they want, and combining them in one convenient package. By buying as a combo, the average customer can save between $10 and $20 on must-have accessories. It's a unique offer that shouldn't be missed.
The process begins by choosing from popular 2019 and 2018 models like the M, Omnivap, Omnivong, and Nonavong. Then, the customer selects their preferred mouthpiece and stem, and adds on their desired accessory options; a high-quality Vertigo butane torch lighter, a 4-piece grinder, a FutoStash storage box, a maintenance kit, a Dynacoil, and more. Custom colours and materials make these affordable bundles ideal for new and veteran dry herb enthusiasts alike, looking for a personalized, one-stop-shop vaping solution.
One reason Jane Mary's Vaporizers carries Dynavap products is because they're an easy choice for consumers. Dynavap vaporizers are known for high-quality craftsmanship, pleasing flavour delivery, sleek design, dependable durability and superior airflow. They're easy to load and heat, and never require the use of batteries, making them ideal in any setting.
In comparison to other smoking methods, vaping has continued to gain ground and popularity in recent years. Inside or outdoors, vaping is celebrated as a friendlier, healthier, more discreet, better tasting option. Through continuous improvement, innovative companies like Dynavap are investing time and energy into making their products more safe, efficient, portable and affordable.
At the forefront of this movement, Jane Mary's has become a preferred destination for non-nicotine vape supplies. They offer high-quality vaporizers and accessories, free regular parcel shipping on orders over $60 across Canada, and same-day courier service on orders over $60 within Calgary city limits. Their satisfaction guarantee stands as another key to success. This policy is backed by rigorous personal testing and review for all vaporizers sold on the website. A high-quality vaporizer comes with a difference you can taste and feel. For consumers looking for top quality and reliable products, this level of attention and care makes all the difference.
More About Jane Mary's:
Founded in 2018 in Calgary, Alberta, Jane Mary's online vape store serves vaporizer fans across Canada. They carry premium vaporizer brands like Ghost, Divine Tribe, Arizer, Boundless, RastaBuddhaTao, Davinci, Flowermate, Storz & Bickel, and Healthy Rips. They also carry parts and accessories from batteries and chargers, to storage containers, grinders, lighters, oil cartridges, and more.
Share article on social media or email: