Christian Book Distributors has been selling Bibles and other religious works for 40 years. But last month, the company changed their name to Christianbook because they were getting too many calls from customers seeking "the other CBD."
For much of its life, Christianbook was known as CBD. But the recent rise in popularity of cannabidiol, a chemical found in marijuana better known as CBD, resulted in an influx of calls to the bookseller's 1-800-CHRISTIAN phone line, inquiring about the drug.
"A person may call up and say, 'Hey, I'm looking for my order,' It's like, 'What did you order?' 'Oh, I ordered gummies.' 'You don't have the right company,'" Ray Hendrickson, the chief officer of Christianbook, told The New York Times.
CBD—the chemical—is not psychoactive, unlike the better known THC, or delta-9-tetrahydrocannabinol. While THC is the chemical in marijuana that gets users high, CBD is believed to have pain-killing properties and other potential medical uses, including getting people off opioids and even used as an antibiotic.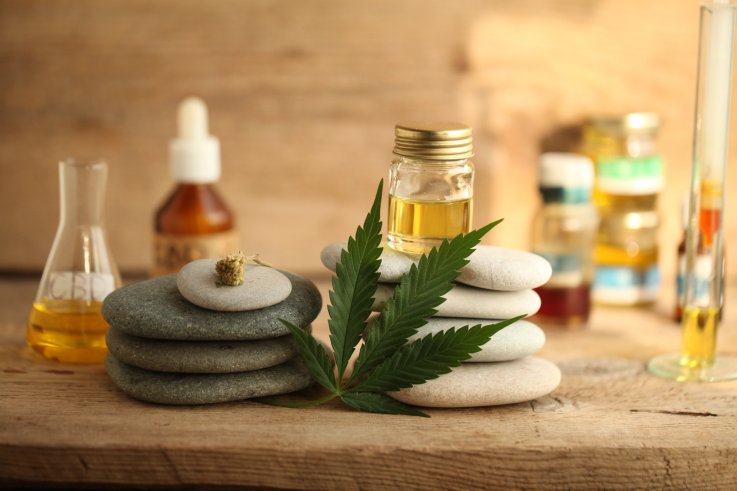 CBD, or cannabidiol, is available in a number of forms, including tinctures, lotions, candy, soda and more—none of which are sold by Christianbook.
Oleg Malyshev/Getty
Prior to the name change, Christianbook said the new popularity of cannabidiol interfered with search results. According to a statement from the company, a Google search for "CBD" used to return Christianbook at the top of the list, but that is no longer the case—even though Christianbook still owns CBD.com.
"The problem is the other CBD is just so popular at this point in time that it just kind of overwhelms our brand," Hendrickson said.
Christian Book Distributors was founded 40 years ago in Peabody, Massachusetts, by brothers Ray and Stephen Hendrickson. Though the company was started in their parents' house, today it employs 600 people. Christianbook sells DVDs, gifts, music, home-schooling products and, unsurprisingly, Christian books, to individuals as well as churches and other religious institutions.
Though marijuana is illegal at the federal level, cannabidiol is in a legal gray area. CBD can come from either marijuana or hemp—a strain of the cannabis sativa plant grown for industrial uses like making rope, clothing or biofuel. Hemp production was decriminalized last year in the 2018 Farm Bill.
CBD products can now be found in drugstore chains like CVS and Walgreens, though only in certain states. Products with CBD that claim a therapeutic benefit are regulated by the Food and Drug Administration.
Though the confusion may have caused a bit of trouble for Christianbook prior to the name change, Hendrickson still has a sense of humor about it.
"I was driving my mom down the road recently," Hendrickson told the Times. "She saw a sign that said 'CBD sold here.' I was like, 'No, mom. That's not us.'"