Public cannabis companies took aim at private entities, closing eight acquisitions this week.
While the number of merger and acquisition deals involving public companies as acquirers continues to outpace private ones, the percentage of overall M&A transactions involving public buyers is slightly lower in 2019 than year-to-date 2018, 71% versus 78%.
In total, 233 M&A transactions have been completed so far in 2019 versus 185 for a similar period last year.
This weekly series from Marijuana Business Daily and Viridian Capital Advisors provides the latest data on cannabis investment activity and M&A, along with key takeaways, analysis and trends based on recent market moves.
The data below, provided by Viridian Capital Advisors, is through the week ended Aug. 2.
For more analysis and in-depth looks at the investment trends and deals driving the cannabis industry forward, sign up for our new premium subscription service, Investor Intelligence.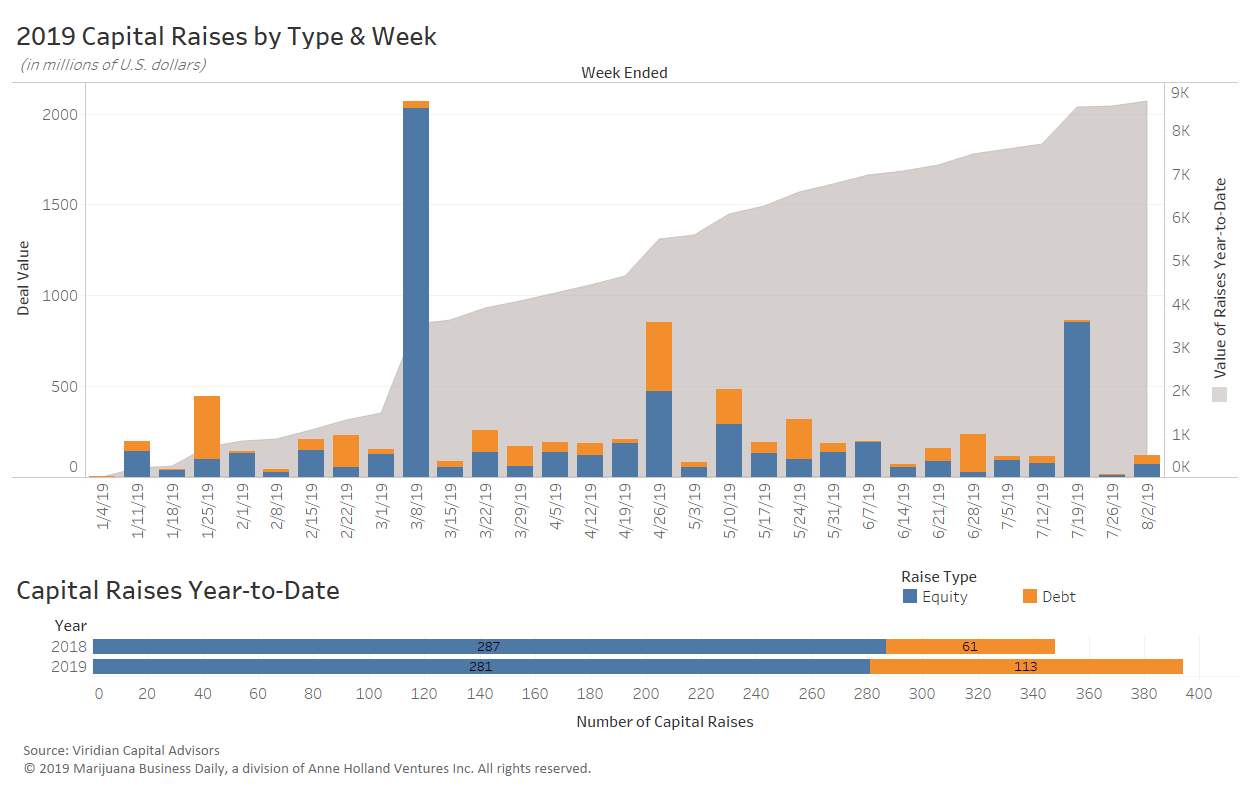 Top raises closed last week:
Sentia Wellness, a CBD startup in Portland, Oregon, raised $91 million in both equity and debt financing. Sentia was founded by former executives at Cura Partners, a cannabis company also based in Portland that has a strong presence in the Western United States and is due to be acquired by Massachusetts-based Curaleaf in a deal worth roughly 1.27 billion Canadian dollars ($949 million) at the time it was announced.
Toronto-based Sol Global increased its stake in Heavenly Rx through a CA$23.9 million ($18.1 million) investment, bringing its total ownership of the CBD wellness company to 44.53%.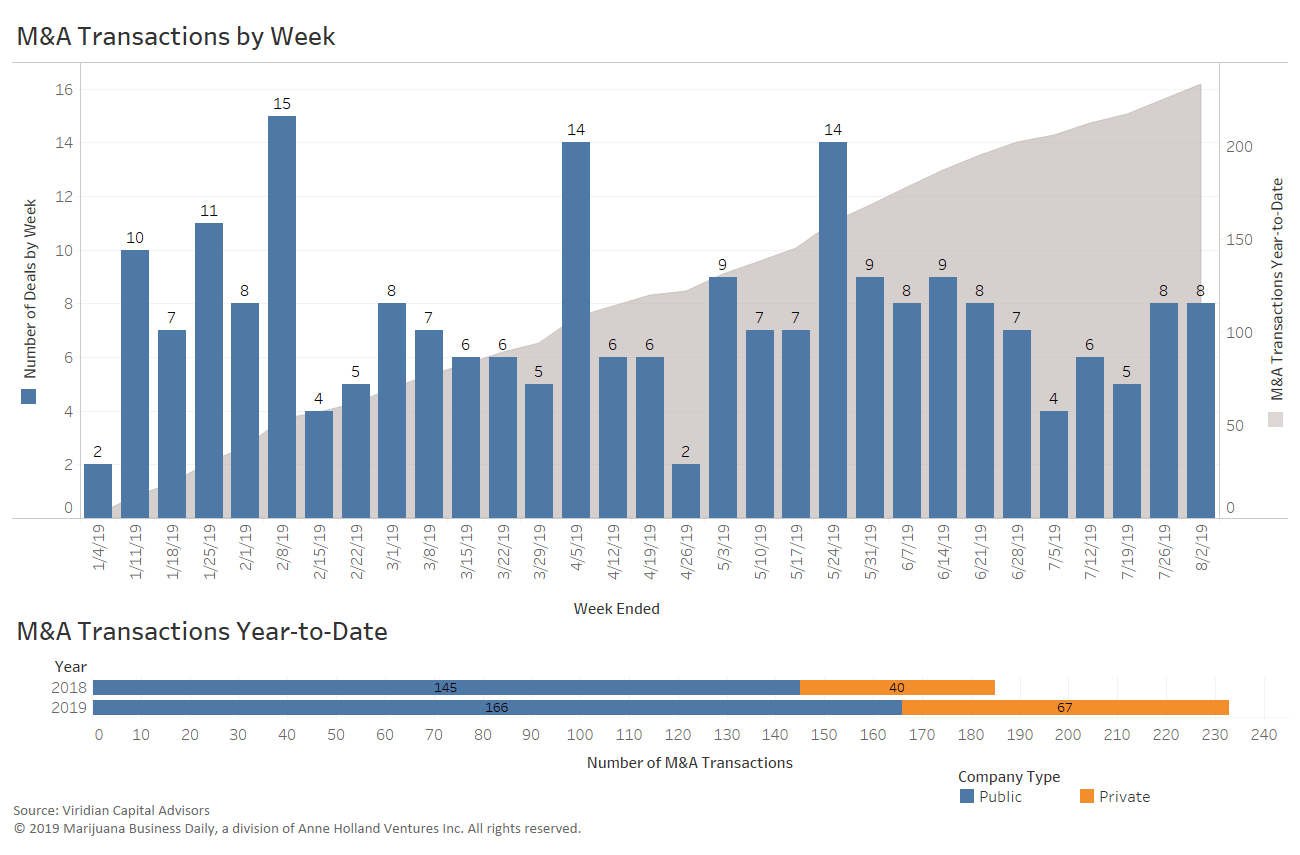 Top M&A deals closed last week:
Ohio-based Green Growth Brands completed its acquisition of Florida's Spring Oaks Greenhouses in a $54.65 million deal. The transaction allows Green Growth to get a foothold in the state and open up to 35 dispensaries there.
Cannex Capital Holdings of Vancouver, British Columbia, and Phoenix-based multistate operator 4Front Holdings completed their planned merger in a transaction valued at just under $500 million. The combined company is now trading as 4Front Ventures on the Canadian Securities Exchange under the ticker symbol FFNT.
Viridian Capital Advisors is a financial and strategic advisory firm that provides investment banking, M&A, corporate development and investor relations services to emerging growth companies and qualified investors in the cannabis sector.