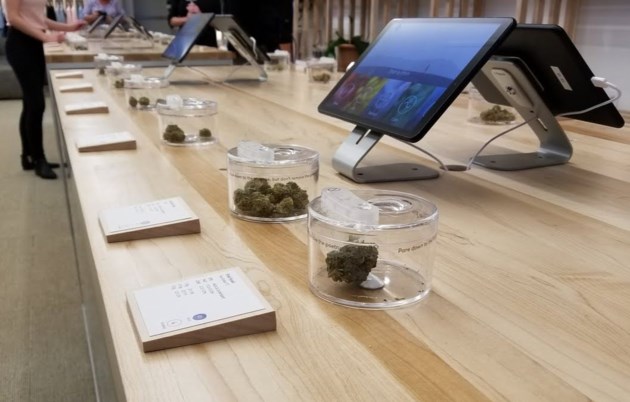 Fifty new retail cannabis licences will be awarded on Tuesday as Ontario moves forward with its second lottery.
The lottery will be handing out licences to sell legal marijuana to 42 retail stores, including seven in eastern Ontario, while eight more will be given to First Nations Reserves through a separate, first-come first-serve basis.
Unlike the first lottery in January, which saw 25 retail licences handed out, this one required applicants to provide confirmation they had secured a lease, along with the capital to run it.
The Alcohol and Gaming Commission of Ontario said a bank letter confirming access to $250,000 cash and another confirming the ability to get a $50,000 standby letter of credit was needed to apply.
The province was hoping to weed out unprepared applicants.
The new stores will be allowed to open on a rolling basis starting in October.
The Ontario government had cited national supply issues for the decision to hold an initial lottery of just 25 stores, but that was easing at the time of the second lottery announcement.
"Our government is continuing to take a responsible approach to opening cannabis stores across Ontario, allowing private sector businesses to build a safe and convenient retail system to combat the illegal market," Finance Minister Rod Phillips said in a statement.
With files from The Canadian Press