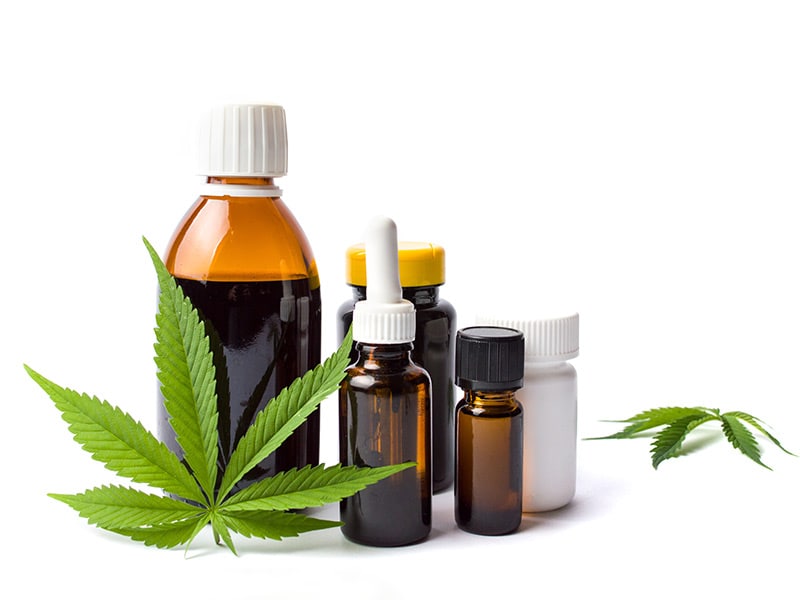 The National Institute for Health and Care Excellence (NICE) decided against recommending cannabis oil cannabidiol (Epidyolex, GW Pharma) with clobazam for treating two types of severe treatment resistant epilepsy, Dravet, and Lennox-Gastaut syndromes.
However, it said it wanted to work with the manufacturer to address issues highlighted by its appraisal.
In draft guidance, NICE said that although cannabidiol with clobazam reduced the number of the main types of seizures associated with these conditions compared with usual care with anti-epileptic drugs, the longer-term effectiveness of treatment was uncertain.
The manufacturer had not confirmed the list price for cannabidiol but NICE said it had concerns about cost-effectiveness estimates.
Meindert Boysen, director of the Centre for Health Technology Evaluation at NICE, said: "Even though the committee accepted that the evidence shows that cannabidiol with clobazam reduces seizure frequency, its long-term efficacy is unknown, and the committee was not convinced about the way the company had modelled the effect on people living longer or having a better quality of life. Based on the evidence presented to it, the committee could not recommend cannabidiol with clobazam as an effective use of NHS resources.
"However, we are committed to working with the company to resolve the economic modelling issues identified by the committee, and to help them understand what they may need to do to mitigate the cost of cannabidiol to the NHS. Patients, carers and their families deserve no less."
A report by NHS England earlier this month concluded that a lack of good quality data was a "major hurdle" to NHS patients being able to obtain cannabis-based products for medicinal use (CBPMs).
It aimed to address some of the concerns expressed by patients and clinicians since the law was changed in November 2018 to allow specialist doctors to prescribe CBPMs.
Prof David Nutt, head of the Centre for Neuropsychopharmacology at Imperial College London, said the decision by NICE seemed to back his belief that CBPMs were not suitable for traditional pharmaceutical development programmes because of their high cost.
He told the Science Media Centre: "Another significant issue in the case of these epilepsies is the fact that cannabidiol by itself isn't particularly efficacious. Most of the successful outcomes have come from the use of cannabis oil, which contains other molecules such as d9THC and THCV that are also anti-epilepsy.
"Developing and testing such combinations would be extremely challenging and expensive and, given none may ever be reimbursed by NICE, ultimately futile. This is why no mainstream pharmaceutical companies are in the field."
Cannabidiol is taken orally as a 100 mg/ml solution. It is not yet licensed for use in the UK but NICE said that based on a positive stance taken by the European Medicines Agency's Committee for Medicinal Products for Human Use last month, it anticipated that marketing authorisation could soon be granted.
Consultees, including the company, healthcare professionals, and members of the public can comment on the draft recommendations until 16th September 2019.
Resignation of Sir Andrew Dillon
Sir Andrew Dillon announced that he would step down next year as chief executive of NICE after leading the organisation since it was created more than 20 years ago.
Sir Andrew became chief executive in 1999 and was subsequently reappointed when NICE merged with the Health Development Agency in 2005.
He had previously held the post of chief executive at St George's Healthcare NHS Trust.
Sir Andrew said: "It has been a privilege to lead the organisation through its first 2 decades. NICE has made a significant contribution to improving outcomes for people using the health and care services, and to the efficient use of resources. I feel very proud to be associated with those achievements."
Sir David Haslam, NICE's chair, said: "The role of chief executive of NICE must be one of the most challenging and potentially controversial in British public life. Sir Andrew has carried out this role for 20 enormously successful years, and everyone who knows him – whether in government, the life sciences industry, or in health and social care – is full of admiration for his calm and skilful leadership.
"He was there right at the birth of NICE, and will leave it as an internationally respected, world leading, and hugely influential organisation."
Sir Andrew will step down at the end of March 2020. The search for a new chief executive would begin this autumn, NICE said.
Plaque Psoriasis Treatment Approval
NICE approved risankizumab (Skyrizi, AbbVie) as an option for treating plaque psoriasis in adults.
In final guidance it recommended use in cases where the disease was severe and had not responded to other systemic treatments.
It said evidence from clinical trials showed risankizumab to be more effective than adalimumab (Humira, Abbott Laboratories) and ustekinumab (Stelara, Janssen), and was likely to provide similar health benefits compared with guselkumab (Tremfya, Janssen).
The list price of risankizumab was £3326 for 2x75mg prefilled syringes, but the manufacturer had agreed to make the drug available at a discount.
Other NICE News
NICE updated its quality standard covering the assessment, management, and care provided for people aged 14 and over who had coexisting severe mental illness and substance misuse
A consultation was announced into a draft quality standard on intrapartum care for women with existing medical conditions, or obstetric complications, and their babies.
The closing date for comments was 23rd September 2019.
A consultation into draft clinical guidance on assessing and initial management of fever in children under 5 years of age will run until 19th September 2019.
Consultations on interventional procedures guidance were also announced for balloon cryoablation for Barrett's oesophagus, balloon cryoablation for squamous dysplasia of the oesophagus, and balloon dilation of a Eustachian tube for eustachian tube dysfunction.
Unexplained Infant Deaths Reduction
There was a 19% reduction in unexplained infant mortality in England and Wales in 2017, compared with the previous year.
There were 183 unexplained infant deaths in England and Wales in 2017, data from the Office for National Statistics (ONS) showed.
It said unexplained infant mortality rate had decreased from 0.50 deaths per 1,000 live births in 2004 when records began, to 0.27 in 2017, the lowest on record.
Rabiya Nasir, an ONS statistician, commented: "The new low comes after our last set of figures showed an increase between 2015 and 2016, and re-establishes the long-term trend.
"The fall in unexplained deaths may be due to factors such as fewer expectant mothers smoking and more awareness of safer sleeping practices."
New Tech to Identify Sepsis
Innovative use of technology in hospitals was improving diagnosis of sepsis, NHS England announced this week.
It said NHS leaders in Cambridge, Liverpool, and Berkshire were helping colleagues adopt techniques that could help save some of the 37,000 lives lost each year to the condition.
The tools used were:
A digital system in one Liverpool hospital that brought together into one place lab results and patient observations to help staff diagnose and treat suspected sepsis, and which had been credited with saving up to 200 lives a year

A digital system in Berkshire that had increased screening rates by 70%, leading to 9 in 10 patients being screened for sepsis during admission instead of 2 in 10 beforehand

An electronic 'alert and action' feature in Cambridge that had seen deaths from sepsis reduce consistently over the last 3 years, saving at least 64 lives
Dr Simon Eccles, chief clinical information officer at NHSX, the unit created to drive digital transformation in the health system, said: "As we continue to deliver the NHS Long Term Plan, many parts of the country are using world class technology to save more lives and this programme is helping to ensure that learning is spread right across the NHS so others can benefit from their success."
Prof David Nutt: No personal interests to declare. He is also chair of the DrugScience charity's scientific committee. DrugScience has a medical cannabis working group that receives unrestricted educational grants from a number of companies with interests in the field of medical cannabis.