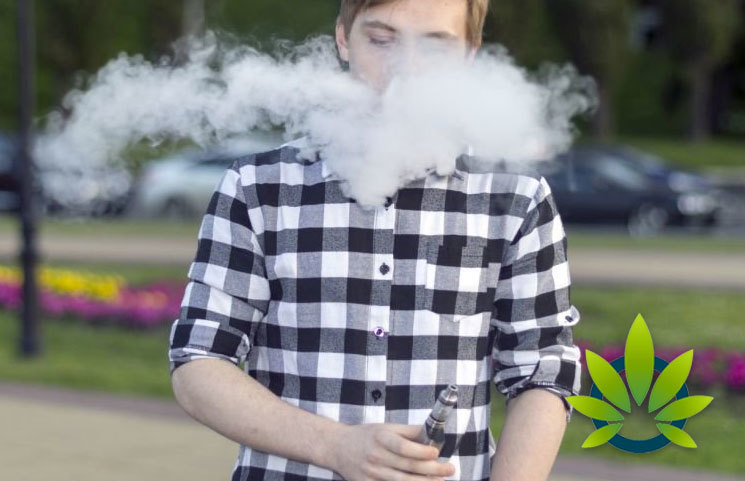 Investigators suspect a link between black market products and the lung disease that keeps arising.
Despite this suspicion, not all patients are reporting use of black-market products.
The spread of lung disease has been a major topic in the health industry as more and more cases arise, linked directly to vaping. Medpage Today recently reported on this matter, referencing a case with Texas teen Tryson Zohfield, who recently found himself suffering from a rapidly-progressive respiratory disease this summer. His parents had no idea, at the time, that his son was using vaping products, leading to the issues with his lungs.
Not long after these issues arose, the teen was brought to Fort Worth's Cook Children's Medical Center, due to difficulty breathing, vomiting, and abdominal pain. With many tests, the doctors were unable to find the culprit until Tryson spoke up, explaining that he had been vaping for the last three years, and pediatric pulmonologist Dr. Karen Schultz concluded that this was the cause of the lung failure.
Now, Tryson is luckily recovering, but the whole struggle caused him to lose 30 pounds and he will be in physical therapy to strengthen his muscles after three weeks in bed. Unfortunately, this case is far from unique.
There are hundreds of other cases around the country of similar situations, tied directly with vaping and e-cigarettes. According to data from the CDC last week, there have been 215 confirmed cases of severe lung illness involving consumers that vape, spread amongst 25 states. In Illinois, there has even been one reported death.
At this point, the CDC has not given an official reason for the lung disease, but there are investigators that believe the cause to be cannabis and nicotine products from the black market. In fact, these investigators have even warned consumers to stay away from such products, and to abstain from modifying the products at home. However, according to physicians that have treated some of these circumstances, many of their patients are reporting the use of THC in their vaping devices.
There hasn't been a specific substance or e-cigarette product associated with the lung disease, though official reports indicate that patients have been using e-cigarettes with CBD and THC. Since every patient didn't report the same, the CDC states that there's a possibility of there being no connection, though there is also a possibility that patients simply were apprehensive about report their use.
Scott Abreregg, MD, MPH, a pulmonologist at the University of Utah in Salt Lake City, was responsible for treating many patients with these illnesses, linked directly to vaping. However, he reported that patients stated they were using THC in their vaping devices, saying:
"Without discussing specific cases, I can say that as we are taking more detailed histories; our group and others are finding that THC (vaping) was used. It is speculation at this time, but certainly the substance causing these reactions is of great interest. And THC is high on the list of suspects."
For eight recently hospitalizations in Kings County (California), patients reported vaping THC and CBD oil from the black market. Notably, marijuana is legal to sell and completely regulated in the county, even though all eight cases had to do with black market sales or unlicensed "pop-up" retailers. An RN for the Kings County Public Health Department, Nichole Fisher, stated that the patients had been engaging in vaping for a while, but had switched to cheaper versions of the products.
There have been some samples of these black-market products recovered, and officials are presently analyzing the samples to learn more. However, despite focusing highly on CBD and THC products, Anne Griffith, MD, a pediatric pulmonologist at Children's Respiratory and Critical Care Specialists in Minneapolis, states that nicotine e-cigarettes shouldn't be "off the hook."