The extract from the cannabis plant is the hot new treatment for all kinds of ailments, but don't buy into it just yet.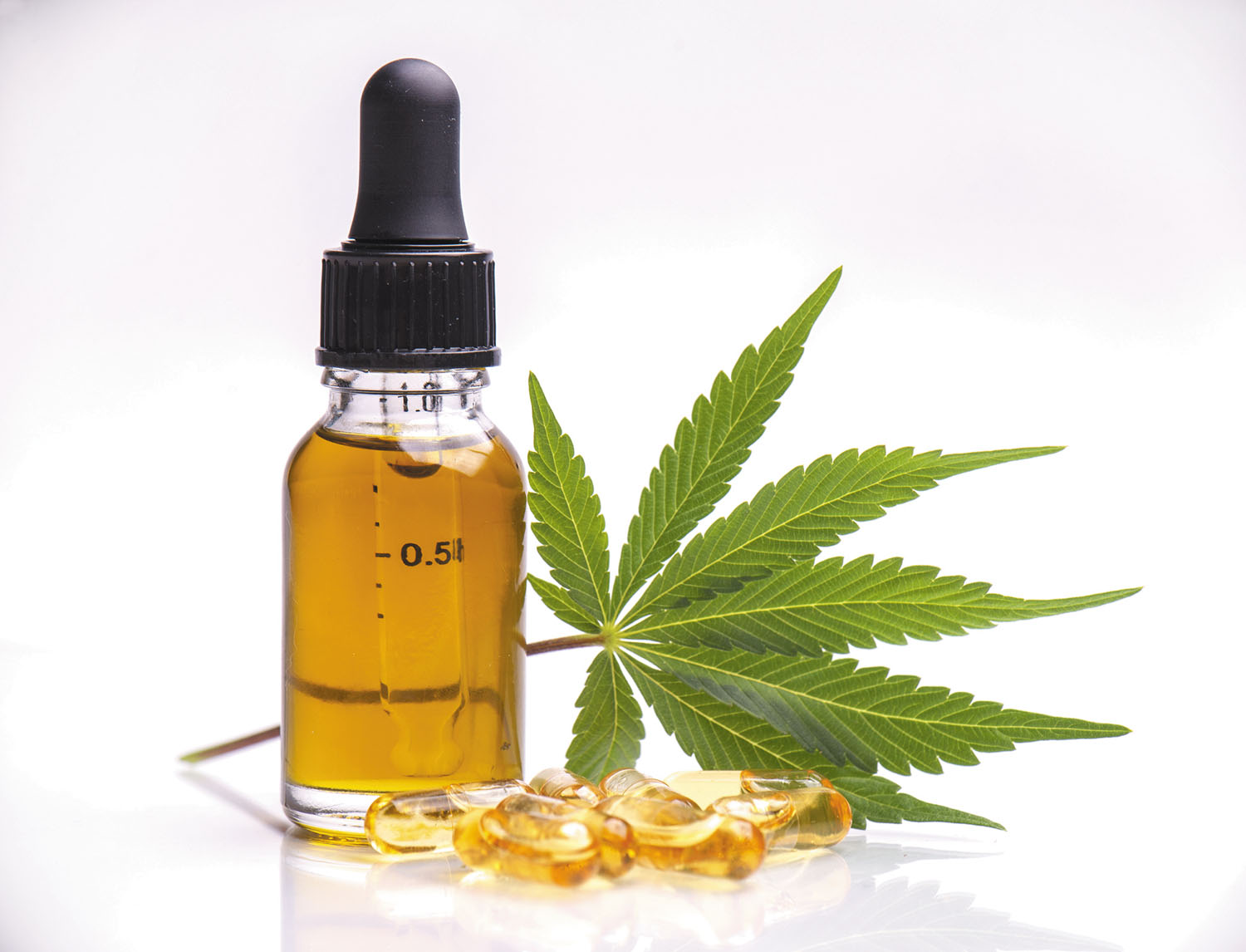 Cannabidiol (CBD), extracted from the cannabis or hemp plant, has been promoted as the latest miracle cure for everything from aches and pains to anxiety and sleep disorders. There is a good chance you've heard a friend share his or her story about the wonders of CBD.
But is it miraculous — or just a mirage?
"CBD is being used over the counter in a range of ways that is not supported by the science," says Dr. Jordan Tishler, instructor of medicine at Harvard Medical School and president of the Association of Cannabis Specialists. "There is still much we don't know. But aggressive marketing, hype, and word of mouth have made CBD like a drug version of the emperor's new clothes. Everyone says it works, but lab studies suggest that it's really not what people think."
What is CBD?
CBD comes from two varieties of cannabis: hemp and marijuana. The cannabis plant makes between 100 and 140 different chemicals called cannabinoids.
The most abundant chemical, and best known, is tetrahydrocannabinol (THC), which causes a psychoactive intoxication, or "high." Decades of research have found THC can help treat various ailments, such as chronic pain, anxiety, depression, nausea and vomiting, and insomnia. Modern marijuana flowers may contain about 10% to 35% THC, while hemp contains only about 0.3%.
The second most abundant chemical in cannabis is CBD, which doesn't cause a high like THC. Your body naturally produces cannabinoids that are involved with many bodily functions, such as appetite, pain sensation, mood, and sleep. The thinking behind CBD is that it may interact with these existing cannabinoids and increase their effect. "However, this has not been proved," says Dr. Tishler.
Science facts and fiction
The CBD boom began in 2008 when Congress passed a law that legalized hemp in all 50 states and removed CBD from the controlled substances list.
The bill's main goal was to open the hemp market for making products like paper, textiles, and concrete. "CBD simply just got added to this list of products you could make from hemp and sell," says Dr. Tishler.
CBD can be taken in many ways — from smoking and vaping to placing oil or tincture under the tongue. It is also available in pills or edible products like gummies, as well as in topical creams and patches. CBD products are sold over the counter and online.
But does CBD work? Even though CBD gets rave reviews from many users, the current science does not back up most claims, according to Dr. Tishler. "The main problem is that not enough medical studies have been done to offer any kind of clear guidance," he says.
Without strong evidence, why do so many people swear by CBD? "A lot of the health claims can probably be attributed to a placebo effect," says Dr. Tishler. "People often turn to CBD as a last resort to help with their pain or anxiety. They hear it works wonders, so they believe it will help them, too."
A dose of evidence
The few studies available on CBD have focused on how it helps with anxiety and sleep. One study found that a single dose of 600 milligrams (mg) of CBD decreased anxiety in people about to give a public speech. In addition, people who took 25 mg daily of CBD for a month reduced their anxiety and had better quality of sleep, and the effect lasted for several months, according to a study published online Jan. 7, 2019, by The Permanente Journal. "But these were not controlled trials, so they must be viewed skeptically," says Harvard instructor Dr. Jordan Tishler, president of the Association of Cannabis Specialists.
Safety concerns
Besides the sparse science, the other issue with CBD products is lack of oversight, since the FDA has not yet developed CBD regulations. "Right now, there is no way to know for certain whether a product contains any CBD at all, or is safe from contamination," says Dr. Tishler. "Worse, we've found that some companies have even added other medications to CBD products, like opioids and benzodiazepines."
Also, CBD supplements cannot be marketed with specific medical or therapeutic claims. But some manufacturers get around this by using vague terms — such as "calm" or "relax" or "joint health" — on the label. "Until the FDA finalizes how it will regulate CBD, it's not cracking down on many false claims or overseeing how products are made," says Dr. Tishler. "This means companies can put out all kinds of CBD products with zero accountability."
Although the World Health Organization says that CBD is safe and well tolerated, it's not clear how much to take or how often a person should use it for any particular problem. This is another concern, as high doses of CBD may interact with other medications, such as blood thinners, antidepressants, and immune suppressors.
Image: rgbspace/Getty Images
Subscribe to Harvard Health Online for immediate access to health news and information from Harvard Medical School.
Disclaimer:
As a service to our readers, Harvard Health Publishing provides access to our library of archived content. Please note the date of last review on all articles. No content on this site, regardless of date, should ever be used as a substitute for direct medical advice from your doctor or other qualified clinician.