click to enlarge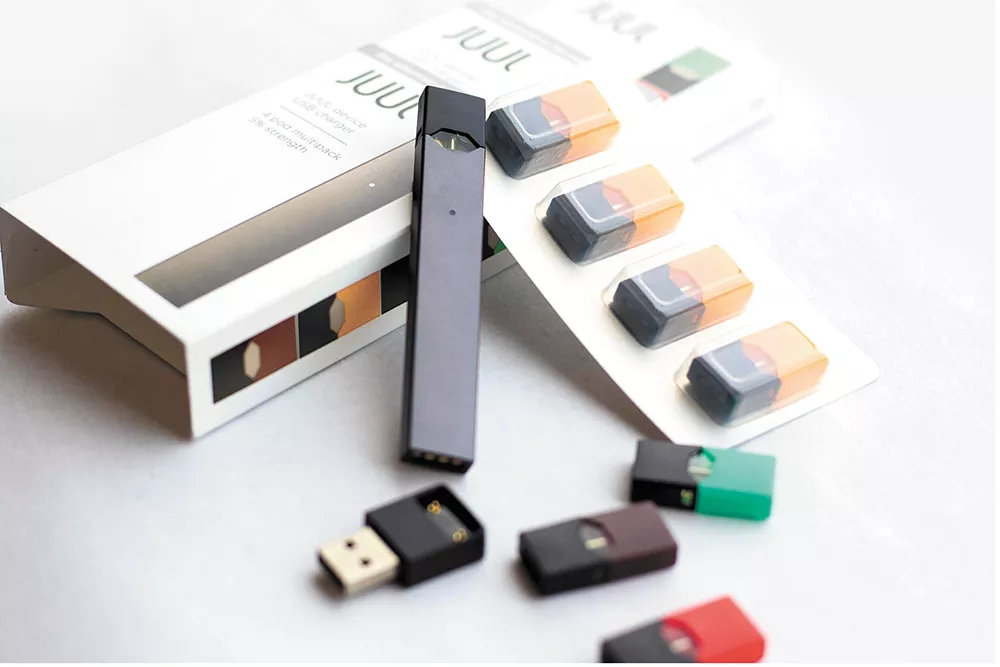 Last Friday, Washington Gov. Jay Inslee signed an executive order banning flavored vape products in the state. The order comes in response to the wave of vape-related illness and death which has been spreading across the country in recent weeks.
Inlsee's order directs "that the State Board of Health use its emergency rulemaking authority to impose a ban on all flavored vapor products, including flavored THC vapor products, at the Board's next meeting on Oct. 9."
It also makes clear that flavorings used in vapes are not the only thing in his crosshairs. That is because, simply put, nobody is quite sure what exactly is causing this vape-related epidemic.
"The CDC has not yet determined the specific cause of this outbreak and has recently advised consumers to consider refraining from vaping pending the outcome of their investigation," Inslee's order states.
Once more specific causes are determined, the order directs the Department of Health and the Liquor and Cannabis Board to immediately ban products that contain the problematic ingredients. Both agencies are involved because the order applies to all vape products, not just those containing THC but also more traditional electronic cigarettes.
The sweeping approach taken by Inslee is reflective of what has been happening around the nation in the wake of this health crisis. At the time of Inslee's order there had been over 800 reported cases and 12 deaths linked to vape-related respiratory issues in the United States. According to the CDC, most of those cases involved vape products containing THC rather than those containing nicotine.
Nonetheless, Inslee's order targets all vape products and as a result deals another blow to the electronic cigarette market. Recently, Walmart announced it would stop selling electronic cigarettes and the CEO of Juul, a wildly popular electronic cigarette company, stepped down in response to the crisis.
"This is an issue both about a dangerous product from a toxicological standpoint," Inslee said, "and a problem with lifetime nicotine addiction that an industry is trying to hook our children on for life."
Inslee, like many around the country, is conflating two issues here. Certainly electronic cigarettes pose serious and similar public health concerns as THC vapes. In this specific public health crisis, however, it is the THC vapes that have come under the greatest scrutiny at the moment.♦