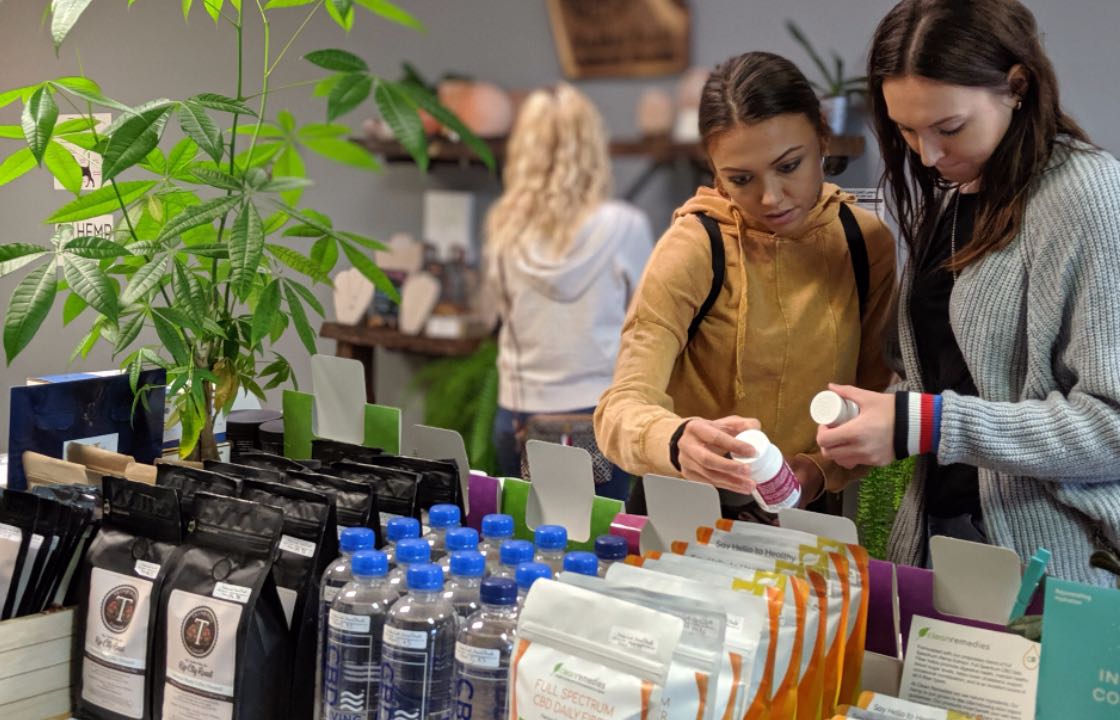 Walter Sobocinski, 67, was among the skeptics.
But the throbbing in his knees and hands from working as a barber for more than 40 years finally drove him into a Mother Earth Natural Health store in Howell. He said he was determined to avoid the addiction of prescription painkillers or the high with medical marijuana.
He began rubbing two CBD creams into his knees and hands each day after his morning shower. These days, he also keeps keeps two bottles next to his clippers at his Allen Park barber shop — a higher level CBD for his knees, and a second with a lower level for his hands.
"The damn stuff actually worked," he said, chuckling. A $90 bottle of cream lasts about three months, "and it's worth every dollar," he said.
While CBD is treated as a FDA-approved drug for epilepsy, it is not heavily regulated for these off-label uses.
"We're in this weird, contradictory area," said Brandon Canfield, a chemistry professor at Northern Michigan University, which is offering one of the state's first degrees in Medicinal Plant Chemistry.
Consumers are in a kind of "limbo," caught between the need for safety assurances and the promise of CBD's benefits.
"As scientists," Canfield said, "anecdotal evidence has no value. But if you're the individual ‒ [and] the anecdote and the products work for you ‒ well, it works."
If the FDA treats CBD as a nutritional supplement, with less oversight, that too carries risks. Researchers still aren't clear just how CBD works, how its dosing or delivery system — smoking it versus eating a gummy, for example — may change its potency, or whether there are long-time risks.
On the other hand, relaxing oversight could allow CBD to be used in a more versatile range of products, such as a food additive in teas or coffees as researchers firm up the science behind it.
How do I choose the right product?
Arianna Welsh opened her first Mother Earth Natural Health store in New Haven with her brother, Tory, after their father said he found CBD relieved his aches from his job in construction.
Still, Welsh said, her business is "very careful not to make specific health claims."
As a relatively nascent industry, the CBD market doesn't yet have a gold standard that signals which products are high-quality and which are not, said Canfield, of NMU.
Complicating matters further: Most CBD products have a very low-dose of THC, the stuff in cannabis that gives the user a "high." But dispensaries can sell CBD products with higher THC, and some users have suggested that CBD might be more powerful with higher amounts of THC and other cannabinoids.