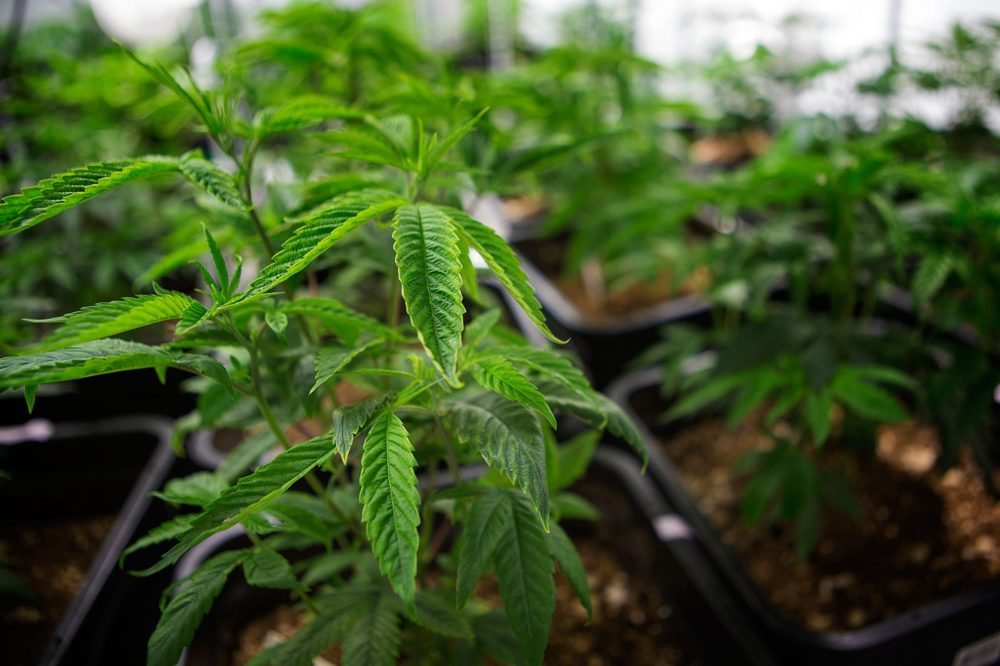 A commissioner on the Cannabis Control Commission is welcoming reports that the U.S. attorney for Massachusetts is looking into the host community agreements required by the CCC and state law to grant licenses to a cannabis business.
At least six communities have been contacted about the federal grand jury investigation prompted by Massachusetts U.S. Attorney Andrew Lelling, which was first reported by The Boston Globe. According to the Globe, those communities are Great Barrington, Eastham, Leicester, Newton, Northampton and Uxbridge.
Commissioner Shaleen Title said in a statement that any indication that laws governing the agreements are being enforced would be a welcome relief.
"I receive complaints almost every day that the process is out of control," Title said. "Just yesterday, I received a complaint from a business that a town told the company representatives that only businesses who offered a 'donation' of $15,000 would be considered. When they suggested they would rather not voluntarily donate, they say they were told 'perhaps this isn't the right town for you.' "
Title emphasized she was speaking as an individual and not about any specific investigation.
Many cannabis business owners have privately grumbled about additional demands placed on them by communities in the agreements. Some entrepreneurs say big businesses and medical marijuana dispensaries are monopolizing the process, garnering more favor from municipalities and hindering equity in the cannabis industry.
Commission members have expressed frustration that the cannabis law is vague when it comes to regulating host community agreements. The law states the agreements can last no longer than five years, and that fees paid to the municipality cannot exceed 3% of a cannabis company's gross sales.
Dozens of agreements reviewed by WBUR last year appear to go beyond the law. Some had minimum community impact fees of $150,000 or $250,000 instead of a percentage of sales. In one agreement, the city of Fitchburg wanted to charge a company seeking a retail license $50,000 as soon as it broke ground, and $75,000 a year or 3% of its gross sales (whichever was higher). The company would also have had to create a community board that would donate $75,000 to the city each year.
In September, Fall River Mayor Jasiel Correia was arrested for allegedly conspiring to extort more than $600,000 in bribes from four marijuana vendors. Federal prosecutors argue Correia extorted companies by offering to sign "non-opposition letters" in exchange for payouts in conjunction with the host agreements. Correia has pleaded not guilty to all the charges.
Earlier this year, the commission voted to request the Legislature give it "statutory authority to review and regulate" the agreements, but two bills (S1126 & H3536) that further clarify enforcement procedures remain in the Legislature's Joint Committee on Cannabis Policy.