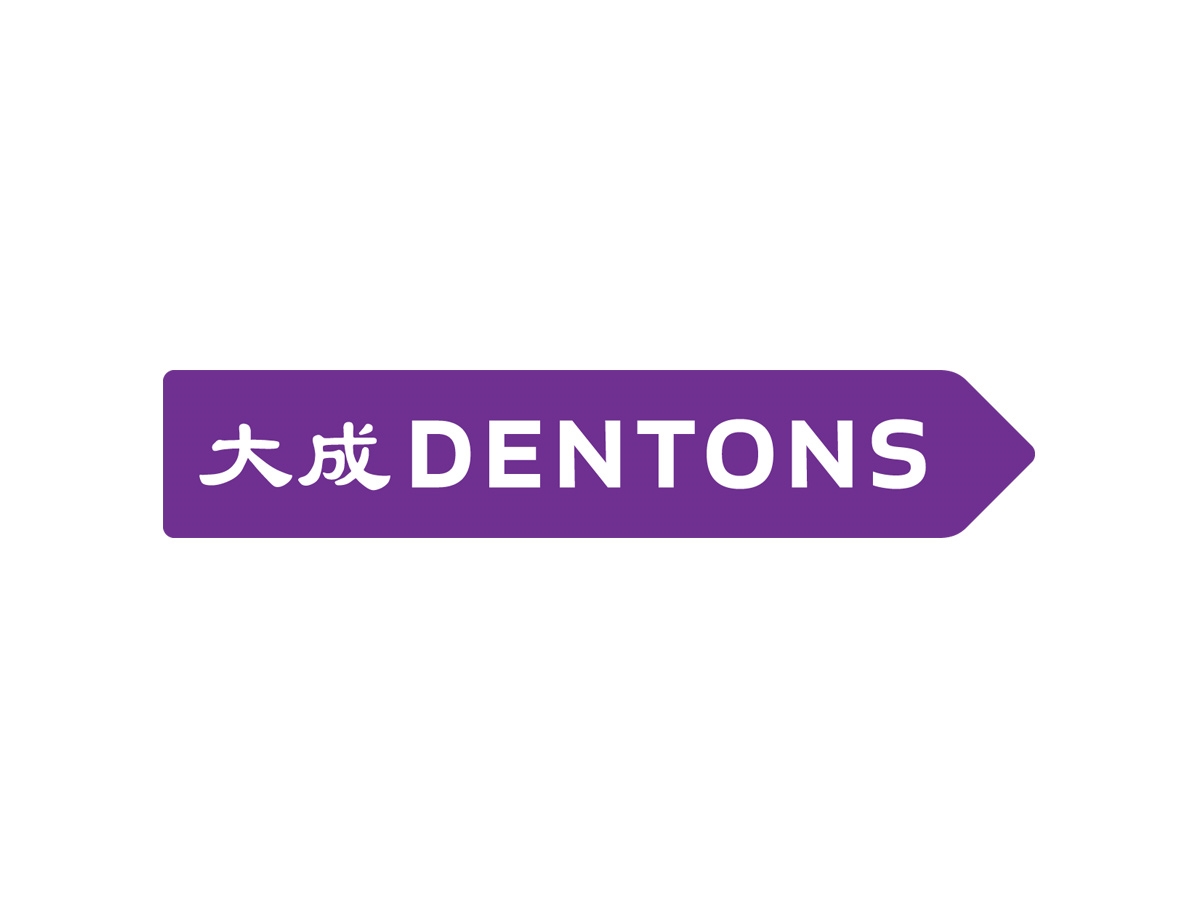 In this week's edition:
Dentons launches website focused on legal cannabis industry
House Judiciary Committee becomes first congressional committee to approve a bill eliminating the federal prohibition on cannabis
New Jersey, giving up on legalization through the legislature, will send the question to the people in 2020
Licensed distributors in Michigan begin selling adult-use cannabis
Federal and state banking regulators ease rules for hemp businesses
Dentons Launches Website Dedicated to Its Global Cannabis Practice
Last week Dentons launched a sector-focused website showcasing the breadth and depth of the firm's global cannabis practice. Dentons offers clients a cohesive, multidisciplinary team capable of providing the type of sophisticated legal and government relations services vital to this complex and rapidly growing industry. The geographically-dispersed team includes lawyers and policy professionals in the US, Canada, Europe, Asia, Africa, South America and the Caribbean who regularly advise cultivators, extractors, retailers, ancillary-business developers, investors, policy makers and other stakeholders.
Federal
Last week the House Committee on the Judiciary passed the Marijuana Opportunity, Reinvestment and Expungement (MORE) Act by a vote of 24-10. The bipartisan vote marks the first time a congressional committee has voted to end the federal prohibition on cannabis. However, although two Republicans joined with Democrats in passing the bill, consideration by the full House is unlikely before next year and prospects for passage by the Republican-controlled Senate are slim.
President Trump signed a bill to extend funding for the federal government through December 20. The only federal protections for producing, selling or using state-permitted medical cannabis exist as part of the federal appropriations process. The bigger question is whether Congress will expand similar protections to adult-use cannabis as part of a final budget deal.
On November 21 Food and Drug Administration (FDA) Principal Deputy Commissioner Amy Abernathy tweeted that the agency is "working quickly to clarify our regulatory approach for products containing CBD while continuing to monitor the marketplace & protect public health. We're also creating consumer content to help people understand CBD & potential safety concerns." In an interview with a Washington correspondent for STAT, she said her "commitment is to work as quickly as possible" on developing cannabidiol (CBD) regulations.
Four days after Abernathy's comments, the FDA sent warning letters to 15 companies the agency claimed were illegally selling products containing CBD. The FDA also indicated that the lack of scientific information surrounding the safety of CBD prevents it from concluding that CBD is "generally recognized as safe," or GRAS, and it reaffirmed the need for FDA approval.
Former FDA Commissioner Scott Gottlieb tweeted, "FDA's actions on CBD show any available pathway—FDA issuing a regulation, new dietary ingredient notification for supplements, or food additive petition for human or pet food—will require extensive studies and industry data to address serious safety concerns identified by FDA."
The Drug Enforcement Administration authorized the growing of 3.2 million grams of marijuana in the US in 2020—a 30 percent increase over 2019. In its initial notice, the DEA recognized that the number of individuals registered with the DEA to conduct cannabis research had increased more than 40 percent between 2017 and 2019.
States
California announced an increase in cannabis excise taxes effective January 1. The new levels are based on the mark-up rate, which is calculated by the California Department of Tax and Fee Administration (CDTFA). The new mark-up rate as of January 1, 2020 will be 80 percent.
California Attorney General Xavier Becerra filed a motion to join a lawsuit against a local ban on cannabis delivery services. Local governments are challenging the Bureau of Cannabis Control's regulation permitting licensees to deliver cannabis anywhere in the state, including localities that have banned retail stores. Meanwhile, state regulators sent warning letters to landlords whose property is allegedly being used to house unregulated cannabis businesses.
Officials in Evanston, Illinois, approved a plan to use cannabis tax revenue to fund a reparations program for communities "unfairly policed and damaged" by the drug war. The money would be used for programs to support education, housing and provide economic incentives for those negatively impacted by the state prohibition on cannabis.
Although several local jurisdictions have issued provisional licenses, the state of Maine will only begin accepting licenses later this month. Local approval is required before a conditional state license can be converted to an active license, so several companies and communities have already gone through the process in anticipation of state action.
Michigan adult-use sales have begun, with the first purchase made by longtime activist John Sinclair, who was incarcerated between 1969 and 1971 for possession of two cannabis joints.
Nebraska Governor Pete Ricketts (R) dimmed hopes of legalization activists when he wrote, as part of a fundraising mailer, that "[l]eftists are using the initiative process in our state to push their agenda on socialized health care, marijuana legislation, expanding gambling and other issues."
Despite support from the governor and legislative leadership, New Jersey lawmakers abandoned efforts to pass cannabis legalization this year and instead filed referendum legislation to put the question before voters on the 2020 ballot. In the interim, NJ Governor Phil Murphy (D) is embracing a plan to decriminalize cannabis possession ahead of any 2020 voter referendum.
The New York State Bar Association reaffirmed its opinion that attorneys may assist clients with medical cannabis matters.
After losing the fight to legalize cannabis as part of her 2019 budget proposal, Rhode Island Governor Gina Raimondo (D) says she'll pursue legalizing cannabis again in 2020. Raimondo is among a group of New England governors working together to adopt similar cannabis and vaping laws and regulations for the region.
Rhode Island regulators released proposed medical cannabis regulations that include using a lottery selection system to issue six new dispensary licenses in the state. They also prohibit new medical cannabis dispensaries from growing cannabis unless the licensee is an existing licenses cultivator in the state.
A major international labor union, the United Food and Commercial Workers (UFCW) International Union, is pushing Northeast governors to prioritize cannabis industry worker protections as the governors work to try and coordinate their cannabis laws and regulations.
Hemp
According to a statement from the Federal Reserve, FDIC, Treasury Department, Office of the Comptroller of the Currency, and Conference of State Bank Supervisors, banks will no longer need to file suspicious activity reports (SARS) on customers engaged in the growth or cultivation of hemp. SARS are meant to alert authorities about transactions that could be related to fraud, money laundering, terrorist financing and other illegal activities. Last year's Farm Bill removed hemp from Schedule I of the Controlled Substances Act and has led to new regulations from the US Department of Agriculture and banking regulators to help facilitate the new marketplace.
Colorado regulators launched an online portal for hemp license applications and payments.
Wisconsin Gov. Tony Evers (D) signed a bill making the state's hemp program permanent.
International
Colombian officials granted the country's first medical cannabis export license to Khiron Life Sciences Corp.
The government of Madhya Pradesh, India, plans to legalize cannabis for medical and industrial uses. Under the new law, farmers are only allowed to sell their products to the government, not to private buyers or consumers.
Israel's Medical Cannabis Agency released transitional guidelines setting the rules for medical cannabis exports over the next six months. The guidelines include provisions for laboratory testing, total amounts for export, batch approval and ensuring local supplies are sufficient to meet demand.
Business
Akerna made an $18 million majority stake investment in privately-held solo sciences inc., a leader in patented anti-counterfeiting and consumer-engagement technologies.
Medical/Health
A new study strengthens the argument that CBD may serve as a viable alternative to opioids. While some recent studies have expressed some skepticism about CBD's utility for mitigating opioid overuse, a study involving 131 chronic pain patients using opioids found that 53 percent of users "reduced or eliminated their opioids within 8 weeks after adding CBD-rich hemp extract to their regimens" and "almost all CBD users (94%) reported quality of life improvements."
A study of chronic pain patients found that "people who used cannabis every day had about 50% lower odds of using illicit opioids every day compared to cannabis non-users." The same study found no association between occasional cannabis use and daily opioid use, suggesting that only frequent cannabis use may produce the therapeutic effect of reducing opioid use.
Dentons Speaks and Writes
On Tuesday, December 3, Eric Berlin spoke at the Association for Corporate Growth (ACG) Chicago luncheon panel: "The Rapidly Evolving Cannabis Industry: What's Next?"
Kathryn Ashton wrote an article on medical cannabis research in the United States. The article was first published in the December 2019 issue of Marijuana Venture, a leading business publication for the legal cannabis industry.