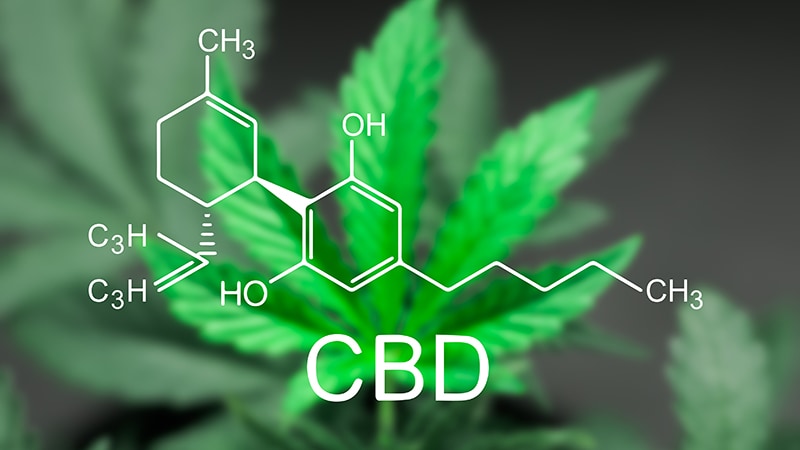 Cannabidiol (CBD) products could be removed from sale next year unless manufacturers had submitted a valid novel food authorisation application, the Food Standards Agency (FSA) said.
The FSA also provided safety information on CBD products, including advice that they were not suitable for pregnant women.
Emily Miles, FSA chief executive, said: "CBD products are widely available on the high street but are not properly authorised.
"The CBD industry must provide more information about the safety and contents of these products to the regulator before 31st March 2021, or the products will be taken off the shelves."
Products containing CBD have attracted growing public interest and demand in the UK. It is estimated that more than 1.6 million people consider themselves to be regular consumers.
Last December, the National Pharmacy Association said it wanted to see improved regulation of products claiming to contain CBD.
CBD: A 'Novel Food'
CBD was confirmed as a novel food product in January 2019. The FSA, as the regulator for these products in England, Wales, and Northern Ireland has taken over a year to order compliance.
Novel food regulations in Scotland are covered by Food Standards Scotland.
The FSA said local authorities, which are responsible for enforcing novel food legislation, had been told that businesses should be able to sell existing CBD products until next spring provided they were not incorrectly labelled, were not unsafe to eat, and did not contain substances that fell under drugs legislation.
In addition, the FSA advised people who were pregnant, breastfeeding, or taking any medication not to consume CBD products.
Healthy adults were also advised to think carefully before taking CBD, with an FSA recommendation of no more than 70mg a day – around 28 drops of 5% CBD – unless under medical direction.
'Potential Adverse Health Effects'
The new precautionary advice was based on recent findings by the Government's Committee on Toxicity (COT).
Prof Alan Boobis, chair of the COT, said: "My committee has reviewed the evidence on CBD food products and found evidence there are potential adverse health effects from the consumption of these products. We are particularly concerned about pregnant or breast-feeding women and people on medication.
"We don't know enough to be sure about such a risk but I am pleased with the sensible and pragmatic approach the FSA is taking.
"The committee will continue to keep these products under review in the months ahead."
Commenting on the FSA's deadline and consumer advice, Dr Amir Englund, cannabinoid psychopharmacologist at the Institute of Psychiatry, Psychology, and Neuroscience at King's College London, said: "This is a sensible and welcomed position taken by the FSA, albeit somewhat overdue."
Dr Englund told the Science Media Centre: "Consumers who buy these products should be aware that most health claims of these products still lack evidence, and there is no guarantee that available products are safe or contain what they claim to contain."
CBD Summit
The Association for the Cannabinoid Industry (ACI) welcomed the new regulatory and precautionary advice which it said would establish "a clear trajectory towards the development of a safe and legally compliant CBD industry in the UK".
It said it would set out its vision for the future of the industry at the first Global CBD Summit in London in March.
Dr Parveen Bhatarah, regulatory lead at the ACI, said: "It is critical that the industry now responds by undertaking all the investments required to ensure that we can deliver full regulatory compliance."