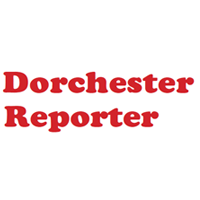 Safety is the priority for the proponents of a cannabis testing lab that could occupy the top floor of a three-story building at Freeport St., the chief executive of the company told members of the Columbia-Savin Hill Civic Association's Planning Committee last Tuesday while noting that he and his backers want to get harmful cannabis products off the street.
"There have already been four deaths in Massachusetts alone due to vaping of THC [the main psychoactive compound in marijuana] products, and those are things that could have easily been mitigated through several testing practices," said Dimitrios Pelekoud, the CEO and co-founder of Assured Testing Laboratories. "Those were products that went untested and lives could have been saved. That's really what we're here for, we want to keep everyone safe going forward."
The testing is used to ensure that the marijuana is free of elements known to be harmful and to establish its potency so that customers will know exactly what the dosage they're consuming is and how it is likely to affect them.
At one point, CSHCA President Desmond Rohan posed a question to the visitors. "I assume regulations exist now, so why are people dying from vaping these products?" Assured's co-founder and chief operating officer COO Kris Nybakken answered that the "biggest issue" contributing to vaping deaths in the state is the black market. "These products were not coming out of licensed establishments in Massachusetts, he said, suggesting that part of the issue is that there's a capacity problem in the industry right now."
To date, there are no operational testing labs in the city of Boston and only a few statewide, although all products sold in the state are required by law to be tested by a Massachusetts-based, independent lab.
"The black market is able to price out the white market right now. Because there's such a testing backlog, the prices on recreational products have gone up significantly to the point where a lot of people don't think waiting in lines or paying higher prices is worth it," explained Pelekoud. "By creating a company such as this and providing help on the testing backlog, hopefully it can help make recreational prices much more competitive and edge out the black market just simply on price."
Although the Freeport Street proposal is in its preliminary stages and the company is just introducing itself to civic associations in the area, the project team said they will be looking at expanding into the second level of the building in the future to do more agricultural testing. The Susi family' which owns the building, has been "very supportive and helpful," Pelekoud said.
"We're looking to get into the third floor of the three-story location, potentially moving into the second floor as we expand," said Pelekoud. "We've talked with Bob [Susi] about potentially doing that. We've done the numbers and we hope to produce somewhere in the range of half a million dollars of job revenue for Dorchester."
He said that the team will start off relatively small with about a dozen employees – technicians, chemists, administrators, and analysts. An expansion to another floor of the building later would not require another permitting process.
The lab will test a small amount for each sample, and expects to examine 80 samples a day, or about 1,500 per month. After testing, the product and solutions are put into hazardous waste drums.
The facility will be tightly secured, said Pelekoud: "Anyone who is not dealing with the product or the analysis doesn't come anywhere near it. In order to get past the doors, you do need key-card access, and everything will be under security camera watch."
He added: "We want to be as transparent as possible. As this is a sensitive subject, we wanted to make sure that we're going out of our way, spending our time in the community and making sure that we're addressing all concerns. We don't want people to just not care that we are here; we actually want your support. This is something that's going to bring jobs to Dorchester."
The company is looking to engage students from nearby universities with prospective internship opportunities. "There are the types of opportunities that I was afforded growing up, and I'd love to afford them to a community as great as this," said Pelekoud. "We'd also like to give back to the community, and one of the associations that has been brought to our attention is the Boys & Girls Club. We've had preliminary talks with them and they seem in full support."
The lab team is in the process of filing with the city and hopes to schedule an official host community meeting in roughly a month. Until then, they will continue making the rounds at local civic groups.
"I would note that [43 Freeport St.] is right in the middle of Glover's Corner, and there is a big planning process that's going on that would include this building," said longtime Dorchester resident Don Walsh. "It's not by itself. Those conducting planning efforts are wrestling with how many housing units, industrial units, commercial, and whatsoever."
CSHCA's Rohan told Pelekoud and Nybakken that he'd put up a vote for a letter of support at the group's next meeting on March 2, adding, "We'd rather have Freeport-Adams [Neighborhood Association] kind of drive the car here, and then if you want to expand your support, we're willing to take this to our members."