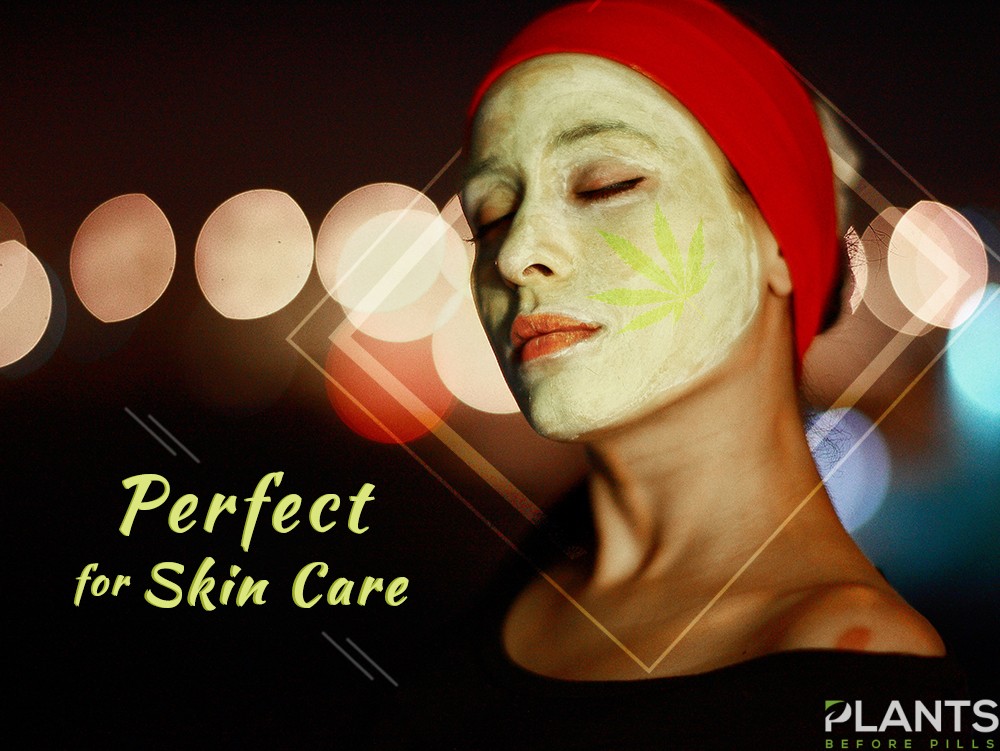 Numerous serums, lotions, creams, and balms infused with CBD oil have remained in demand throughout the past number of years – and for good reason. Apart from helping soothe the largest organ of your body thanks to its anti-inflammatory properties, these CBD beauty products actually have the capacity to ease one's stress and anxiety. A CBD cream can give your skin a healthy glow to go along with your less stressed feeling.
Though unprecedented times are upon us, there's no reason not to take care of ourselves and our skin, especially with the numerous benefits' cannabidiol can add to our skin. If you're interested in trying out something new and revitalizing your face and body to its best state, below are five hot CBD products you should get your hands on:
The CBD Skincare Co.'s CBD-Infused Exfoliating Cleanser – $34.00
A clean base is essential for all other skincare products to fully penetrate the face and work their magic within. Because of this, getting your cleansing game on should be the bare minimum.
What's great about The CBD Skincare Co.'s CBD-Infused Exfoliating Cleanser is that it contains the perfect trifecta of acids – glycolic, lactic, and salicylic – that can gently yet effectively slough of dead cells and give way to a brighter and more even complexion. The addition of full-spectrum cannabidiol is also known to aid healing, making it the best combination to clean the face.
Isodiol CannaCeuticals Repairing Night Cream – $49.00
A dedicated night cream is a must to help maintain plumpness and youthfulness. Night creams and other similar products are designed to hydrate and work their way into the skin over several hours.
One rich and ultra-luxe night cream is Isodiol CannaCeutical's Repairing Night Cream. To complement the nourishing and anti-inflammatory benefits of cannabidiol, this product is also formulated with aloe vera, glycerin, vitamin E, and willow bark to help add hydration and restore elasticity.
Kiskanu Hemp Face Oil – $32.00
If you're averse to heavy creams, why not switch up your routine to a lighter yet still moisturizing facial oil? With its anti-bacterial and antioxidant properties, this Hemp Face Oil will certainly help those fighting acne, blemishes, and other similar conditions. Besides cannabidiol, it is also formulated with a moisturizing mix of argan and jojoba oils.
This one of Kiskanu works especially well for a variety of uses, making it the perfect versatile addition to any bathroom or kit – and for all skin types. More than acting as facial oil and moisturizer, this can also work as a beard or hair oil, a makeup base, and a makeup remover.
Josie Maran Skin Dope Argan Oil + 100 mg CBD – $78.00
Up for a more luxurious experience? There's nothing like splurging a little for a bottle of Josie Maran's Skin Dope line, particularly its Argan Oil + 100 mg CBD product. Non-psychoactive and THC-free, this product is designed to treat the face in the gentlest way possible.
Using full-spectrum CBD oil, this product is said to clear and soothe troubled skin, while promoting balance and elasticity. With a unique blend of argan oil, CBD, and vitamin E, this powerful concoction is sure to guard against environmental damage.
Cannuka Nourishing Body Cream – $28.00
Let's not forget about the body, shall we? One of the best and most accessible brands on the market today is Cannuka. Its Nourishing Body Cream is touted as a miracle worker, particularly for individuals with dry and sensitive skin.
If your organ is in need of some hydration, you'll be happy to know that this is formulated with a mix of hyaluronic acid and manuka honey. Not only do these provide hydration and moisture, but these will also ensure that your skin is calm, soothed, and feels smooth to the touch.
Conclusion
Taking care of your skin is one of the most important self-care practices you can perform. By investing in these CBD skincare products, you can make sure that your skin is glowing, youthful, and supple for days on end.