Editor's note: This part of a series of profiles on cannabis brokers, in which Insurance Journal explores why and how these folks got into the business, the ups and downs of insuring cannabis, as well as a few tips for those interested in a little professional development.
James Jackson, senior vice president, global head of cannabis and diversity and inclusion practice leader at Mark Edward Partners, was attracted to the cannabis industry following his experience as a linebacker playing football at Howard University competing in the Mid-Eastern Athletic Conference.
Jackson, like so many insurance professionals, came to the insurance industry after a foray into other sectors. He worked with master growers in the cannabis industry, and then worked in Denver, Colo., with an operation helping to secure cultivation, manufacturing and retail licenses.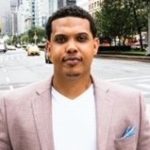 Afterward he took the plunge into the financial industry with PNC, then ADP, and then AON, where he was vice president of risk.
He eventually married his passion for the cannabis industry with insurance at Mark Edward Partners.
Jackson spoke with Insurance Journal about his experience as a cannabis broker.
Insurance Journal: Why did you get in the cannabis and insurance space?
Jackson: As a former collegiate athlete, I supported alternative medical treatments for sport-related injuries and ailments by utilizing cannabis. I also had the personal experience of seeing the positive medicinal benefits for family members who struggled with various conditions.
Shortly after graduation, I moved to Denver, Colo., for a hands-on experience in the cannabis space. I received certifications in horticulture and cultivation while working under and alongside some of the most seasoned master growers. In my experience, I was able to work with vertically integrated operations. There, I helped scale the business, assist in the procurement of cannabis licenses, and gained marketing experience. Through firsthand experience, I was certain this was a passion of mine, but wasn't sure how I would transition this into my professional career.
To gain more business experience, I started in banking with PNC bank, then payroll/insurance with ADP and finally risk management with Aon where I immediately got back to my roots in cannabis. My concentration in cannabis led me to this current opportunity here at Mark Edward Partners.
IJ: Has this been a good financial decision so far?
Jackson: This has been a great financial decision thus far. I get to wake up every day and work in a field that I am truly passionate about. In working within my passion, I have found that I am able to lock in, Focus and ultimately flourish. Many people do not choose their profession, but I am fortunate enough to honestly enjoy what I do while reaping the rewards of my hard work. In an industry with this pace of growth, there is a ton of upside and the future looks very bright.
IJ: What's the hardest thing about the cannabis industry to deal with?
Jackson: Legacy market mind-state. What I mean by this is when cannabis operators still treat their businesses as they are still illicit or under the table. A perfect example of this is setting aside capital to deal with a potential loss or scrambling retroactively after a loss to try to recoup the business. I fully understand habit as well as hesitation, which is why most of my conversations start with education on what is available in the market and how exactly we will mitigate their overall risk.
IJ: What insurance product is the most difficult to obtain for your cannabis industry clients? Why?
Jackson: Primary D&O capacity limitations have been a bit of an issue, but we are finding some interesting and collaborative techniques to combat that. Also, on the property side, buildings that are owned directly by cannabis operators, and canna-related TIV is when we must stack capacity in order adequately cover both.
Business auto has been a bit tricky, specifically as it relates to hired and non-owned auto with operators focusing on the secure delivery aspect of the business. Securing the coverage is not as much of a problem as the large premium that come along with it.
IJ: What two or three tips do you have for brokers entering the business of insuring cannabis?
Jackson: Educate yourself in all things cannabis. Understand the history of cannabis, legalization and regulation, the war on drugs and the negative effect it has had on communities of color. Learn about the plant itself, the stages of vegetation, the different types of cultivation, strains and benefits. Explore the wide range of cannabis businesses and the need for ancillary businesses as well. Seek to understand every aspect of your client's business, be proactive, and comprehensive understanding of trends in the cannabis industry.
Most importantly be a resource to clients and prospects – not a salesperson. Be their sounding board, act as a liaison who fosters collaboration. These companies need ongoing education and direction. Don't be afraid to invest time into pre license or smaller operators, you never know if they could be the MSO or public cannabis company of the future.
Was this article valuable?
Here are more articles you may enjoy.