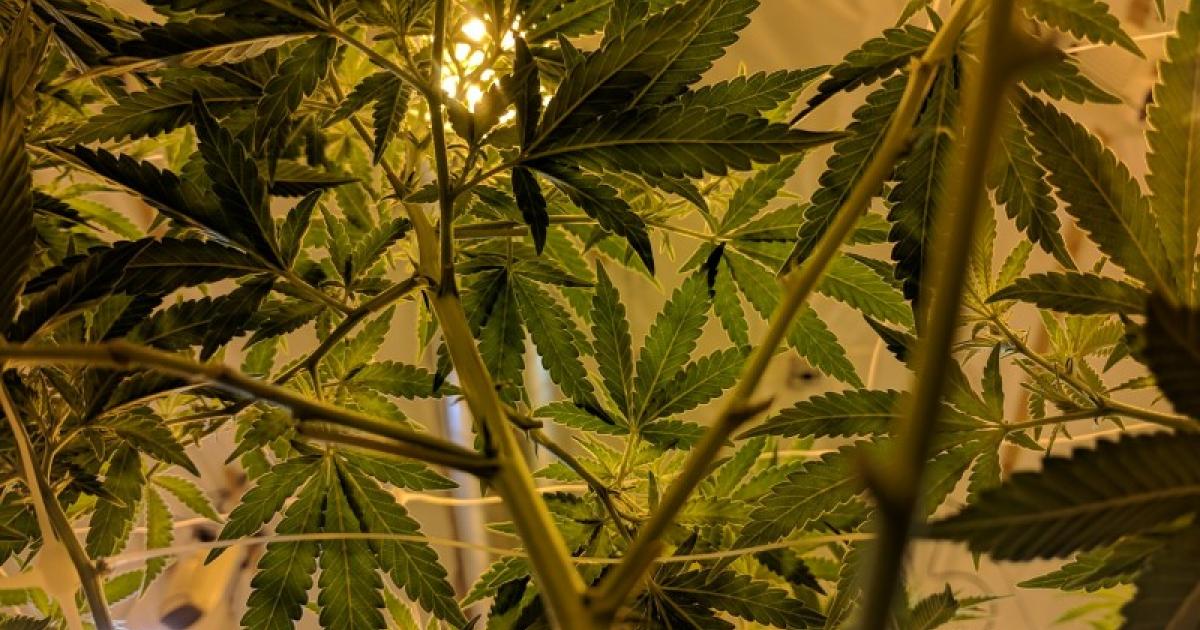 This article was originally published on Cannabis & Tech Today, and appears here with permission.
Just as the cannabis industry has grown at a rapid rate over the past five years, the grow room environment has also experienced significant evolution.
Growers are seeking to produce massive harvests and secure a place in the market, and in doing so are coming up against some major challenges associated with producing at scale.
This is a new frontier for many and a new field that requires different ways of thinking.
The "Secret Sauce" Mentality
One of the top challenges with scaling up cannabis production is the lack of standards in place.
It's seriously hurting the industry right now by contributing to an information vacuum, especially as it relates to HVAC systems.
In the mainstream, engineers rely on proven and documented standards in order to properly handle buildings they are not familiar with.
An example are codes published by the American Society of Heating, Refrigeration and Air Conditioning Engineers (ASHRAE).
However, ASHRAE's codes are geared towards residential and commercial buildings that are primarily designed for humans.
There are currently no ASHRAE standards that relate directly to indoor plant environments and few of their standards are sufficient to address the unique needs of these spaces.
Even the folks who think they have found the answers to the challenges posed by commercial cannabis production are not inclined to share information or insights.
This "secret sauce" mentality has exacerbated the challenges by ensuring no research- or data-sharing occurs in the industry.
If this secrecy continues, there can be no hope for developing industry standards and best practices.
As a result, engineers are without guidance as they get involved in the design and construction of modern grow rooms.
They wind up inventing solutions based largely on guesswork and the application of best practices from other environments or industries.
Standards In Any Industry Are Critical.
They are a set of principles that everyone has agreed on and can be followed uniformly to ensure ideal outcomes.
As the International Standards Organization says, standards answer the important question, "What is the best way of doing this?"
You may think some standards would have been created in the 25 years of medical cannabis.
While it's certainly true that some things have changed since that industry got started, it isn't necessarily true that the experience of the industry has translated into formalized guidelines.
Nor would those standards reflect the extraordinary advancements made in industry technologies just in the past couple of years.
The main standards borne out of medical grows are governmental regulations relating to quality of crop and specific chemical contents.
But these are of little help to someone building a new operation today with questions relating to facility design and operation.
The medical grows of before are not necessarily similar to what is being built today, especially for adult use grows — which, as a reminder, are expected to be the fastest-growing market segment in cannabis for the next few years.
The American Society of Agricultural and Biological Engineers (ASABE) has taken notice of the vacuum that exists today and has partnered with ASHRAE to create a new guideline for indoor growing environments: ASABE X653 guideline "Heating, Ventilating, and Air Conditioning (HVAC) for Indoor Plant Environments without Sunlight."
This guideline is intended to provide clarity for engineers regarding the design and operation of isolated indoor plant environments, and hopefully install a new standard for engineers and grow operators to base their designs off of.
Learn more about HVAC design, specification, selection, installation, and operating, and order your free copy of Getting Grow Rooms Right at AgronomicIQ.com/book.
Read the original Article on Cannabis & Tech Today
Benzinga's Related Links:
© 2020 Benzinga.com. Benzinga does not provide investment advice. All rights reserved.