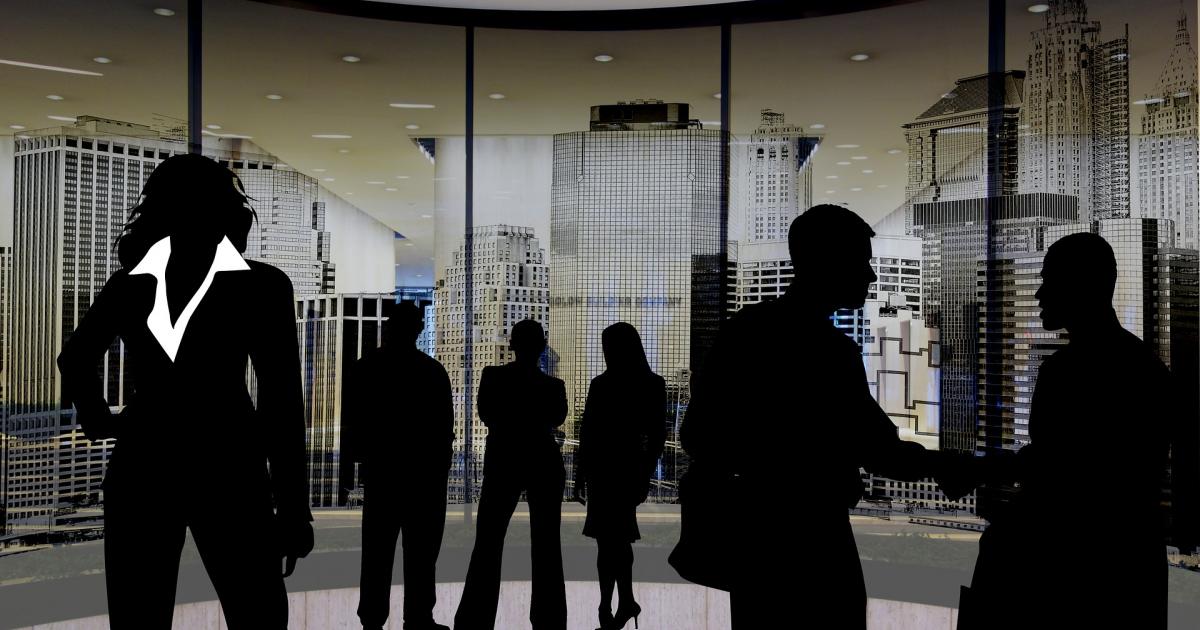 Here's a summary of the latest corporate shake-ups in the cannabis industry.
Sales Veteran Jonathan Lassiter Joins Culta
Cannabis brand Culta welcomed Jonathan Lassiter to its ranks, appointing him vice president of sales for its retail channel.
The Silver Spring, Maryland-based producer of cannabis flower and extracts tapped Lalsssiter to oversee direct-to-consumer sales at its store, located at 215 Key Highway in Baltimore.
He brings a vast experience in sales, having served at Guitar Center for 17 years, per Wednesday's press release.
During his time as district manager, Lassiter supervised twelve music retail locations across Virginia, Maryland, and Washington, D.C.
Culta president and co-founder Mackie Barch praised Lassiter for his "expertise is a key asset to growing our retail business."
Uncle Bud's Taps NHL Star Seth Jones As Brand Ambassador
Hemp and CBD brand Uncle Bud's named National Hockey League star Seth Jones, its brand ambassador.
The Columbus Blue Jackets' defencemen joined other esteemed sportsmen and celebrities who opted to endorse the brand, such as Basketball Hall of Famer Earvin "Magic" Johnson, actress Jane Fonda and recording artist Toni Braxton.
Jones said Thursday that he is "excited" with the new partnership, adding, there is an "authentic synergy between myself and the brand."
MJ Holdings Reports Management Shake-Ups And New Appointments
MJ Holdings Inc. (Pink: MJNE) announced Thursday some management shake-ups and the appointment of David C. Dear as a director.
The CEO of the Las Vegas company, Paris Balaouras, took over the role of Chief Cultivation Officer to focus on its core business – cultivation of cannabis.
Roger Bloss, who serves as director, is appointed Interim CEO, while Bernard Moyle is retained as MJ Holdings' Secretary/Treasurer.
Moyle brings extensive experience in several sectors, including hotel management, as well as accounting and bookkeeping.
For over two decades, he served as founder and COO of VHGI, Inc., formerly known as Vantage Hospitality Group, Inc.
Bloss is "confident" that Moyle "exceeds our expectations on all accounting and administrative tasks."
Meantime, Dear is elected a new director of the company, effective as of October 1.
Prior to this, Dear was the Newgrass Brewing Company's President and the Managing Member for a property management company, Hudson Phoenix, LLC.
He held several positions during his career, including grant administrator, data processing manager, county finance director, and county manager/administrator.
4 Front President Joins Adult Use Cannabis Health Advisory CommitteeIllinois' Adult Use Cannabis Health Advisory Committee tapped 4Front Ventures Corp. (CSE: FFNT)(OTCQX: FFNTF) president Kris Krane as part of a series of appointments that would be in charge of informing on the public health impacts of legal cannabis.
The newly found entity would also make recommendations for the policy and regulatory changes in the future in favor of the positive health impacts of legal cannabis.
Krane said he is honored to serve on the committee, "along with many distinguished members of the public health, education, treatment, and cannabis communities."
His appointment comes amid protests and claims that the state's process for distributing recreational marijuana licenses is unjust. Illinois Governor J.B. Pritzker has opted to change the process, NBC Chicago reported.
The state recently announced 21 finalists, out of over 700 applicants, who qualified for the lottery to win 75 licenses. Applicants who were rejected are granted a second chance to participate in the process once the state informs them of "any deficiencies in their applications."
© 2020 Benzinga.com. Benzinga does not provide investment advice. All rights reserved.