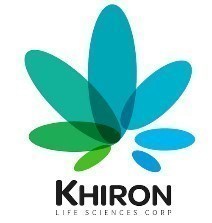 A longer version of this story appears on Marijuana Business Daily International.
A new prescription CBD product is available in Peru, another sign the market is moving in the right direction.
Toronto-headquartered Khiron Life Sciences, a company with its main operations in Colombia, said it became the "first company to sell and fill medical cannabis prescriptions through private pharmacies in Peru."
Khiron's CBD is sold through Peruvian pharmacy chain Farmacia Universal. The product is made in the pharmacies.
With this new option, patients in Peru have access to two prescription CBD products. One is imported from the United States and sold through a pharmacy owned and operated by the government; the other is Khiron's product imported from Colombia:
The one offered by the government-run pharmacy has a concentration of almost 5% CBD and is sold in 10-milliliter bottles for almost 48 soles ($13).
Farmacia Universal told Hemp Industry Daily the price of 30-milliliter bottles with a concentration of 3% CBD retails for 215 soles ($60), but larger options with a higher CBD concentration are available at a lower cost per milligram of cannabinoids.
No product with meaningful amounts of THC is currently available in the country.
GW Pharmaceuticals' Sativex was registered last December but still is not available in Peru, according to local media.
Alfredo Pascual can be reached at [email protected]