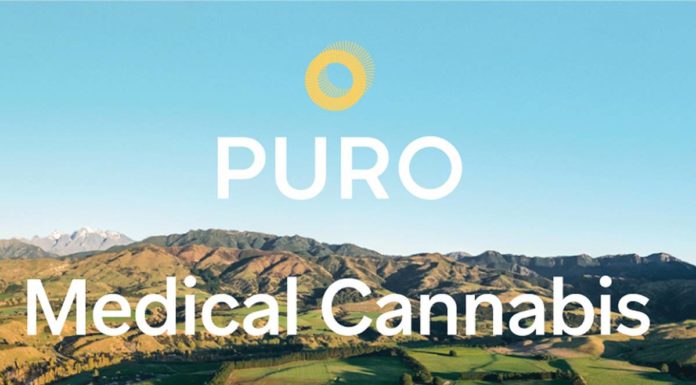 New Zealand medical cannabis company Puro said last week it has secured an outdoor cultivation licence that will enable it to plant 10 hectares at its Kēkerengū site.
80,000 seeds and seedlings are to be planted, with some of the seeds sourced from Australia. Puro Director Tim Aldridge says six cultivars will be used, selected for their high levels of cannabidiol (CBD) and cannabigerol (CBG), and low levels of tetrahydrocannabinol (THC). Specialised planting equipment has been brought in to assist with the significant undertaking.
Most readers of HempGazette would be familiar with CBD and THC, but perhaps cannabigerol may be new. CBG is one of the many cannabinoids found in cannabis – it's a minor constituent and the non-acidic form of cannabigerolic acid, from which other cannabinoids are synthesized. It's thought CBG can be useful treating inflammation, pain and nausea. It may also slow down the rate of cancer cell production and reduce intraocular eye pressure associated with glaucoma.
"We will be growing a truly a premium product at a location hand-picked for its high sunshine hours and intense UV ratings," said Mr. Aldridge. "In March we will begin hand-picking the top flower which we will supply to pharmaceutical buyers in New Zealand and around the world."
It doesn't look like the company will be scratching around for buyers. Puro says it has nine letters of intent or heads of agreement (an agreement about an agreement) with potential buyers, and is working to secure others in Europe.
The last year or so has been an exciting time for the company. In September, Puro secured a licence to grow New Zealand's largest crop of medical cannabis. The license, issued by New Zealand's Ministry of Health, enables the company to commercially cultivate cannabis for medical purposes. In August, the company signed an agreement that will see it working with Kāriki Pharma to develop medical products.
It was just over a year ago Puro kicked off a crowdfunding campaign that achieved its maximum target of NZD $4 million in just 4 weeks. Around 750 Kiwis participated in the crowdfunder, with another 135 missing out and going onto a waiting list.