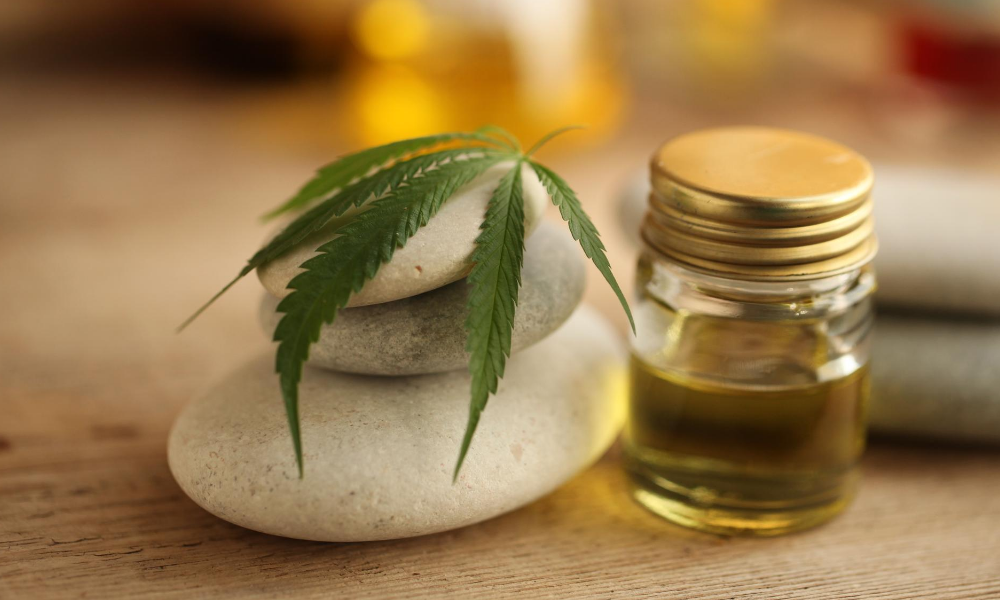 Since the legalization of marijuana in some parts of the US and Canada, people are going crazy about products made or infused with cannabis compounds. Both CBD or Cannabidiol and THC or Tetrahydrocannabinol offer quick relief from muscle and joint pain without synthetic chemicals used in pharmaceuticals. CBD products, specifically, gained a lot of attention because of its therapeutic properties minus the psychoactive effects.
Now, because the market isn't regulated, there are some products that don't deliver the intended results. Some people may feel that they are scammed or duped only to find out that they're taking these products in the wrong way. In this article, you're going to find out how to maximize the effects of cannabidiol for health and wellness.
CBD Background
To better understand how to maximize the drug, here's a brief background to CBD and how it is administered in the body. First, this is a naturally occurring compound found in the flowers of the marijuana plant. It is safe to consume, non-intoxicating, non-addictive, and has proven to contain therapeutic properties backed by science and research.
Aside from chronic pain, cannabidiol can also help people suffering from anxiety, depression, metabolic syndrome, and more. Cannabidiol works with the endocrine system, the one that manages bodily processes like sleep, hormones, appetite, mood, and more. Once CBD enters the body, it stimulates the endocrine system, affecting the hormones in the body. This now leads to one's relaxation and ease of pain or inflammation.
Types of CBD Products
Thanks to countless research and studies, many people are exposed to the goodness of CBD. Given this popularity, manufacturers develop new products to meet the demands of people. Here are the types of cannabidiol products:
Oils- This is famous because of easy administration and quick effects. Oils can be consumed or applied to the skin. It is perfect for individuals looking for something to soothe muscle pain, joint pain and even rashes.
Capsules- In case you're after the long-term effects of cannabidiol, then the capsule form is the best choice. Some capsules don't only contain CBD but also other essential vitamins that make the body stronger, healthy and nourished.
Vape- Doesn't like the sticky feeling of the oil to the skin? You can simply inhale its goodness using a vape. It's handy, mess-free and totally effective.
Edibles- Just like the capsules, these are a much better alternative if you want something to snack and at the same time, absorb its benefits. Edibles can be in the form of chocolates, jellies, candies, gummy bears, brownies or cookies. These are undeniably delicious and effective.
Topicals- To soothe aching muscles, topicals are the best to use. It aids psoriasis and in some cases, can help with skin cancer.
Drinks- Teas, Coffees and other drinks can contain CBD. These are perfect to set the mood in the morning and at night.
Tips to Maximize the Effects of CBD
Since cannabidiol products aren't entirely cheap, it's best to find out ways to enhance its effects.
Don't skip the direction part
Some of the CBD products come with a direction for proper consumption or application. Skipping this part and not reading at all can be crucial. For example, tinctures and oils need to stay below the tongue for about 30 seconds before swallowing. This particular area is loaded with salivary glands that help the compound be absorbed and transported in the bloodstream easily. Don't simply open the box and squirt a few drops on your mouth and swallow the product. Always read the directions to ensure you're doing it right.
Look for full-spectrum products
There are products that have 'full-spectrum' labels on its packaging but what does this mean? Full-spectrum means all of the active compounds are included in the oil, hence it's loaded with Phytocannabinoids and Terpenes. Full-spectrum products are more potent and work faster compared to CBD alone.
Consult a doctor
If the pain is persistent in some parts of the body, there might be issues going on there. Instead of experimenting with cannabidiol alone, it's best to consult an expert who can examine the body and diagnose the symptoms. Doctors are the best people to seek when it comes to pain management and treatment.
In case you've been given medicines but you think these aren't working for you anymore, go back to the doctor and ask if CBD can become an alternative.
Consistency is key
Just like what's mentioned earlier, you can take CBD products to reap long-term benefits. It's best to take capsules regularly to get nutrients needed by the body. Don't just take one if you're feeling a little weary or tired.
Don't take other products
In the meantime, if you're already taking CBD supplements or capsules, it's best not to mix it with other vitamins and minerals. Doing so actually makes it hard for CBD to be absorbed in the body. If you're seeing good results by taking cannabidiol alone, then continue using it.
Know what works for you
Just like in skincare, choosing the products that work wonder to your body takes a lot of trials and errors. Try other products in case you're not seeing any results. Do this until you're able to tell the difference and actually feel good.
Final Thoughts
Given the vast applications of marijuana, many people like you, are obsessing over it. This obsession may be either good or bad, depending on the products you're going to try and consume.
Hopefully, this article has been helpful to you in maximizing the effects of CBD for health and wellness. After all, it's important that you get your money's worth because these products aren't cheap at all. With this, keep in mind that these are just recommendations and it's important to consult experts like doctors before trying out anything. Finally, do your own research and read about product reviews to have an idea of whether a certain brand delivers its promise of a quality product.