Despite concrete evidence that CBD offers health benefits, more studies are beginning to emerge which would suggest that it might well do just that. Here we look at some of the latest research and guidance.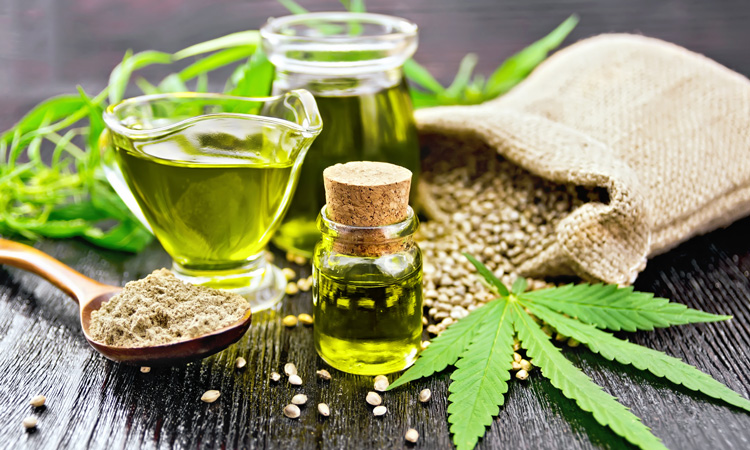 Some studies have shown that CBD can alleviate the symptoms of anxiety.
There is plenty of debate over whether cannabidiol (CBD) has any tangible health benefits. However, consumers are being presented with more and more studies that suggest cannabidiol can alleviate aliments such as anxiety.
Despite the WHO stating that CBD has no obvious adverse health effects, it has never been absolutely proven that it can help reduce pain or lessen anxiety. In fact, Dr Matthew Halpert, Senior Scientific Advisor at Medterra (a leader in CBD), said there was "little scientific evidence" that CBD does what many believe it can.
Yet, the CBD industry continues to grow, and more people are using it due to its perceived health benefits.
Does CBD oil relieve anxiety?
According to the Healthcanal.com, CBD has been shown to mitigate stress in certain animals, such as rats. The study subjects showed lower behavioural signs of anxiety after being given CBD. Moreover, the physiological symptoms they exhibited, such as an increased heart rate, also improved.
However, it's important to note that these studies are only applicable to generalised types of anxiety, which the study subjects were placed under.
Another study from Permanente Journal (on humans) found that 79 percent of its participants showed reduced anxiety after CBD treatment. Healthcanal.com says results have already made mental health advocates hopeful enough to consider CBD as a treatment for anxiety.1
Currently it is all speculative. Further research is needed in order to gain confirmation from the medical community until we reach a point where health claims can be made on CBD products legally.
And despite continuous reminders from medical experts not to fully depend on CBD for treatment, there are still many people who cling onto its potential. In fact, a 2019 Gallup Poll revealed that 14 percent of Americans use CBD. While another poll discovered that 37 percent of CBD users use CBD for anxiety, with several of these participants noting its effectiveness.2
Choosing the right dose of CBD
Healthcanal.com advises people who are interested in taking CBD to talk to their doctors, who will be able to recommend a suitable dose.
Furthermore, the National Organization for the Reform of Marijuana Laws (NORML) cautions that people have to choose a reliable and honest CBD outlet. Is the amount of CBD stated on that label actually what the product contains? According to the non-profit, the majority of commercial products do not contain sufficient CBD that replicates the therapeutic benefits found in the clinical trials.
It'll be interesting to see how research develops in the future. For now, the questions remains: 'Is CBD actually helping or is this simply a case of the placebo effect?' In the meantime, make sure the product you invest in is what it says it is…
References
https://www.thepermanentejournal.org/issues/43-the-permanente-journal/original-research-and-contributions/6960-cannabidiol-in-anxiety-and-sleep-a-large-case-series.html
https://news.gallup.com/poll/263147/americans-say-cbd-products.aspx