While the 2020 Presidential election didn't exactly end up in a clear landslide victory for the Democrats, there is one group that did well: the cannabis industry.
The results clearly show that the expansion of cannabis is a recognizable part of today's society across the United States. States like New Jersey, for example, partly thanks to New York and Pennsylvania—which already allow the use of medical cannabis—traffic will start to force the state of New York's hand and that's a big chunk of the population of the Northeast.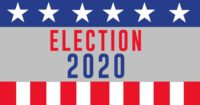 If the question of legalization was on the ballot, it was an issue that overwhelmingly succeeded in delivering a clear mandate. Adult use of cannabis passed handily in Arizona, Montana, South Dakota and as mentioned above, New Jersey, and was approved for medical use in Mississippi and South Dakota.
With only 15 states remaining in the union that still outlaw the use of cannabis in any form, the new reality for the industry is here. All of these outcomes show promise as the industry's recognition is growing.
Election outcomes and the position of the average American on cannabis
Americans are definitely understanding, appreciating and using cannabis more and more. It is becoming a part of everyday life and this election's results could be the tipping point that normalizes the adult use of cannabis. It is becoming more widely understood as an effective and acceptable means to help manage stress and anxiety, aid in sleep and general overall wellbeing.
This image of cannabis is aided by the many different forms of consumption that exist now: edibles, transdermal, nano tech, etc. No longer does a consumer have to smoke—which isn't accepted in many circles—to get the beneficial effects of cannabis.
Knowledge expansion is going to move these products across state lines and eventually, the federal government will have to take notice.
Do Democrats and Republicans view cannabis through the same lens?
Cannabis is and will always be state specific. Republicans in general tend to be a little bit more cautious and there are a lot of pundits who believe that as long as the Republicans control the senate, there isn't much of a chance for federal legalization.
There is some hope, however, that the industry will get support from the Biden administration. While President-Elect Biden has been on record as being against legalization of cannabis at a federal level, even he will eventually see that the train has left the station and momentum continues to build. In fact, Biden's tone has changed considerably while he running for president, adding cannabis decriminalization to the Biden-Harris campaign platform.
Ultimately, how cannabis is viewed from each side of the aisle matters less than how it is viewed at the state level.
Cannabis reform under Biden
Biden had an opportunity to legalize cannabis federally in the U.S. during the Obama administration and it didn't happen. It's clear that the mandates of the Biden-Harris administration are going to be overwhelmed by current issues, at least in the beginning: COVID-19, the economy and climate change, to name but three.
What will be interesting is if the Biden-Harris administration goes to greater lengths to decriminalize cannabis. For example, cannabis is still a Schedule 1 drug on the books, which puts it in the same class as heroin. Biden couldn't unilaterally remove cannabis from all scheduling, but his government could reschedule it to reduce the implications of its use.
This could, however, create more problems than it solves:
"It's generally understood, then, that rescheduling weed would blow up the marijuana industry's existing model, of state-licensed businesses that are not pharmacies selling cannabis products, that are not Food and Drug Administration-reviewed and approved, to customers who are not medical patients.

Biden rescheduling cannabis "would only continue the state-federal conflict, and force both state regulators and businesses to completely reconfigure themselves, putting many people out of business and costing states significant time and money," as Morgan Fox, chief spokesperson for the National Cannabis Industry Association, said in an email on Monday." (Source)
In reality however, there is little chance that Biden will spend any political capital that he has, particularly if the Senate remains in Republican control, dealing with the legalization of adult use cannabis.
What needs to happen for legalization to become a reality
Outside of the law, if Trump suddenly decided to legalize adult use cannabis before leaving the White House, the states would still need to agree on issues such as possession, transportation, shipment and taxation.
It's clear that further normalization of cannabis use is required—which will likely take a good couple of years—in order for it to become as understood and as simple as wine, liquor or cigarettes.
Beyond that, it's Congress that dictated that cannabis be illegal at the federal level and it will have to be Congress that makes the decision to change that. Even the Supreme Court has been reluctant to get involved in the question, believing this to be an issue that should be dealt within the House.
What does all of this mean for investment in the cannabis industry?
Cannabis should be part of most long-term investors' portfolios. Like a group of stocks in a healthy market with the right balance sheets, cannabis is an expanding industry and growth is there.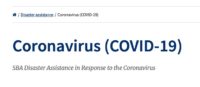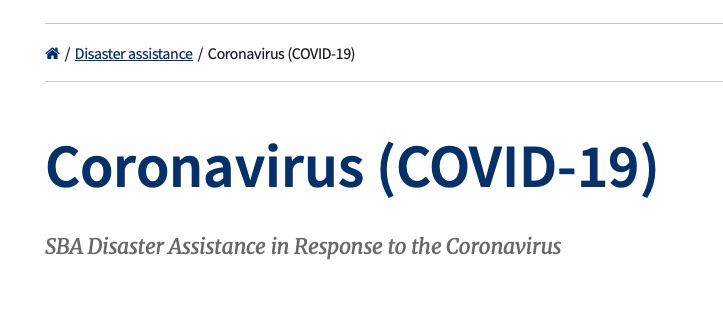 Whether or not this is specifically the right time to invest, it's always important to evaluate each stock or each company individually, from the point of view of the merits of the investment and investment objectives, as well as risk tolerance perspectives.
There isn't any unique or special place to buy into the cannabis industry, unless it is connected to some new real estate or other opportunity that is COVID-19 related. This moment in time isn't really any different from any other when it comes to the opportunity to own some cannabis stocks. It's always a good time.
The short term returns of this market shouldn't be speculated upon. There are just way more factors than the fundamentals of a company that will affect the short-term play. The country is in a transition of power, in addition to much international change taking place that can also contribute to returns in the short term, making speculation unhelpful.
The cannabis market in 2021
The cannabis industry is likely to continue to expand and grow with the select companies acquiring more and more and getting back to their cash flow. Some companies will slowly be going out of business and/or will be acquired by others going into a certain consolidation period of time. Whatever the outcomes in specific tourism dominated markets, the industry as a whole can really go in one direction.