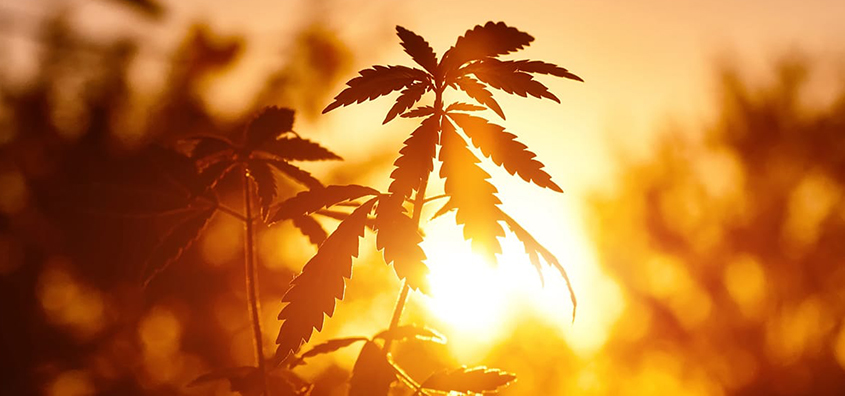 Cannabis stocks are rising on hopes for federal legalization.
All after U.S. Senators Cory Booker, D-N.J., Ron Wyden, D-Ore., and Chuck Schumer, D-N.Y. said, "We are committed to working together to put forward and advance comprehensive cannabis reform legislation that will not only turn the page on this sad chapter in American history, but also undo the devastating consequences of these discriminatory policies. The Senate will make consideration of these reforms a priority."
In addition, according to Politico, "Fifteen states have passed full marijuana legalization. Another 21 states have legalized medical marijuana. Virginia, New York, New Mexico and Connecticut are among the states that could back recreational sales this year. Legalization has spread across the country even though the federal government continues to classify marijuana as a highly addictive, illegal drug with no medical value."
In short, the story has only begun to gain traction. With solid growth ahead, some of the top companies to keep an eye on include Canopy Growth Corporation (NASDAQ:CGC)(TSX:WEED), Cronos Group Inc. (NASDAQ:CRON), Green Thumb Industries Inc. (CSE:GTII)(OTC:GTBIF), and Cresco Labs Inc. (CSE:CL)(OTC:CRLBF).
Take a look at Plus Products (CSE:PLUS)(OTCQZ:PLPRF)
The U.S. cannabis and hemp branded products company just announced a strategic shift to expand its sales team, internalize all account management, and transition to a self-service distribution partner in the California adult-use market. To date, PLUS has partnered with full-service distributors, relying on a hybrid of both internal and external personnel to make up its sales force. Under this new self-service model, the sales cycle for every order will be owned start to finish by a member of the PLUS team.
"Despite the success we have had with our full-service partners in building PLUS into the brand that it is today, the best path forward is to expand our sales team, internalize all account management and transition to a self-service distribution partner," stated Jake Heimark, Co-founder and CEO.
To facilitate this shift, the Company has invested heavily in its internal sales force, expanding the team by greater than fifty percent (50%) since the start of Q4 2020, and has partnered with a self-service distribution provider with access to 99% of California's licensed retailers in order to manage all order fulfillment beginning February 15, 2021.
"At PLUS, we are focused on bringing customers the best possible experience and part of that experience is being on as many shelves as possible. We have found that the most effective way for us to achieve the broadest distribution for our products is to have a member of the PLUS team representing the Company at every interaction with our retail customers," continued Mr. Heimark. "This transition will make that a reality across the entire California market."
Legal Disclaimer / Except for the historical information presented herein, matters discussed in this article contains forward-looking statements that are subject to certain risks and uncertainties that could cause actual results to differ materially from any future results, performance or achievements expressed or implied by such statements. Winning Media is not registered with any financial or securities regulatory authority and does not provide nor claims to provide investment advice or recommendations to readers of this release. For making specific investment decisions, readers should seek their own advice. Winning Media is only compensated for its services in the form of cash-based compensation. Pursuant to an agreement Winning Media has been paid three thousand five hundred dollars for advertising and marketing services for Plus Products Inc. by a third party. We own ZERO shares of Plus Products Inc. Please click here for full disclaimer.
Contact Information:
2818047972
[email protected]