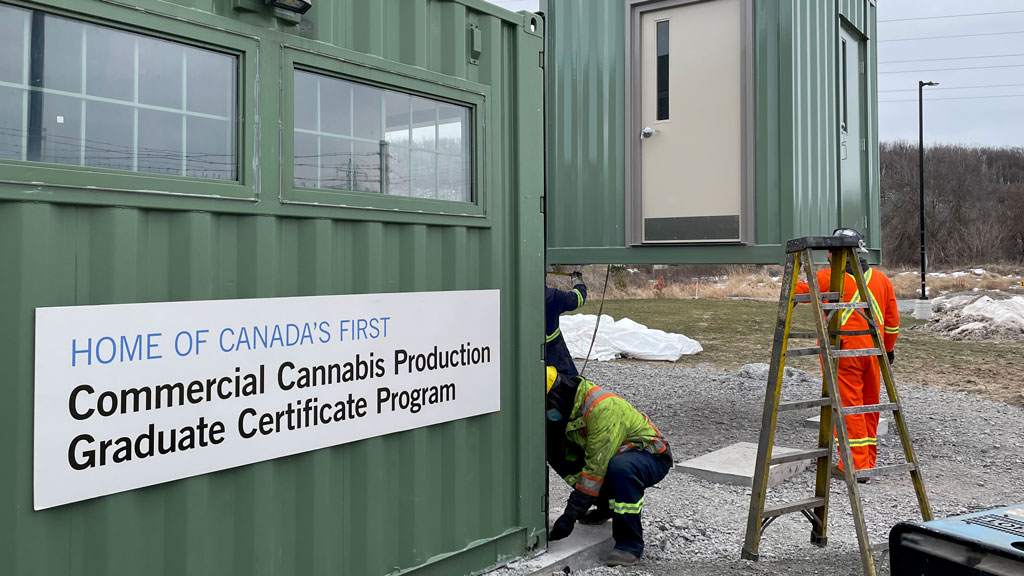 NIAGARA, ONT. — Niagara College is building a Cannabis Production Research Chamber out of two retrofitted sea containers to provide the required space and specialized equipment to grow crops, complete trials and conduct research in partnership with the cannabis industry.
Located at the Daniel J. Patterson Campus in Niagara-on-the-Lake, the facility, referred to as the "CannaResearchBunker," is connected to the existing academic facility, the original "CannaBunker." The expansion is part of the Niagara College Agriculture and Environmental Technologies Innovation Centre.
The chamber will enable the testing and utilization of sensors, unique lighting arrays, integrated pest management strategies and other concepts that require applied research work prior to use in licensed producers' spaces and commercial adoption, states a release.
The college received a grant of $149,918 for the facility through the Natural Sciences and Engineering Research Council of Canada from the Applied Research Tools and Instruments Grants program.
Intake for research projects in the bunker will begin this fall.
"The installation of the CannaResearchBunker will allow Niagara College to expand our trailblazing work with the cannabis industry," said Marc Nantel, vice-president of research and external relations, in a statement. "With this dedicated cannabis research facility and access to state-of-the-art equipment, our staff and students can push forward our vision of being a globally recognized teaching, training and applied research institute."