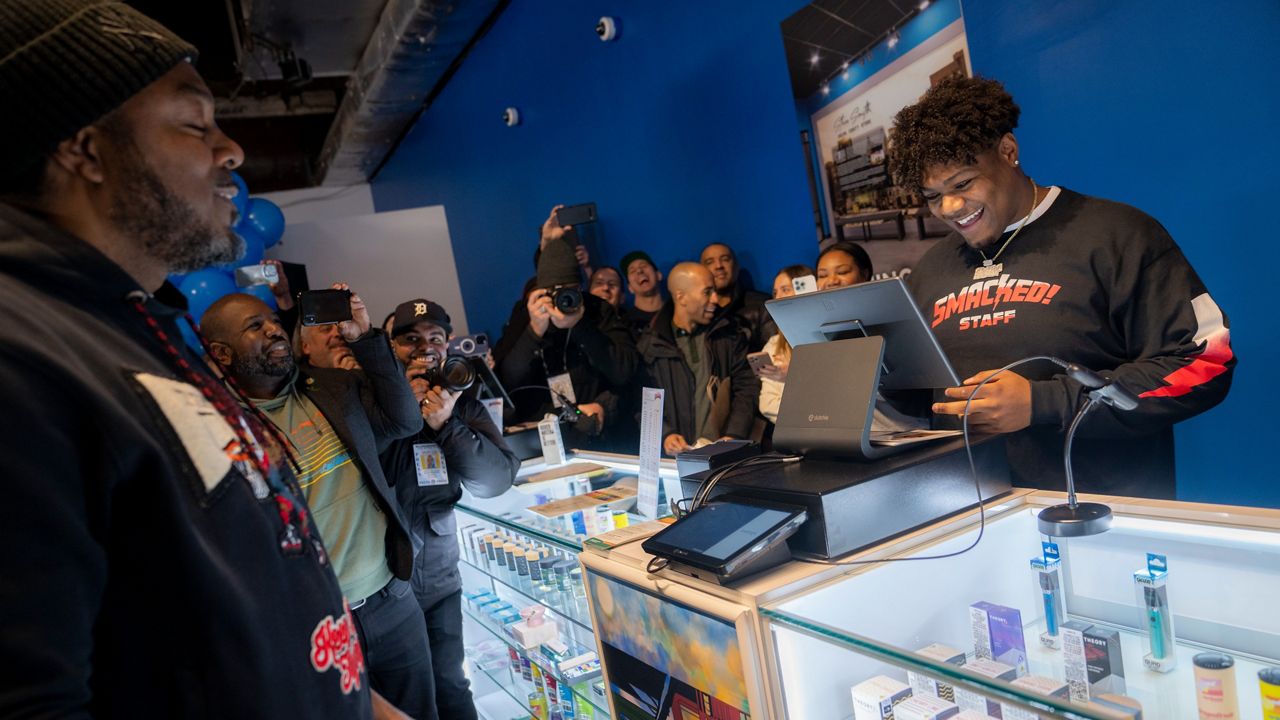 The state's Cannabis Control Board awarded 30 new cannabis dispensary licenses Wednesday, bringing the total number of planned dispensaries across the state to 66.
Fifteen of the new licenses are earmarked for New York City, including eight in Manhattan, four in Queens and three in the Bronx. That's in addition to 13 city-based dispensaries that were approved at a previous meeting in November.
So far, just two of those dispensaries have opened for business. The first, run by the nonprofit Housing Works, opened on Broadway and East 8th Street in Greenwich Village last month. Smacked, a dispensary on Bleecker Street, opened Tuesday. Several others are expected to open in the coming weeks.
Smacked is operated by Roland Conner, who had multiple previous convictions on marijuana charges. In an effort to address the harms caused by marijuana prohibition, the state is awarding the earliest licenses to "justice-involved" individuals – meaning they or a close family member has a past marijuana conviction – and nonprofit groups that serve the formerly incarcerated.
Applicants must also have previous experience running a profitable business.
Twenty-eight of the 30 licenses awarded Wednesday went to justice-involved individuals, with the other two going to nonprofits.