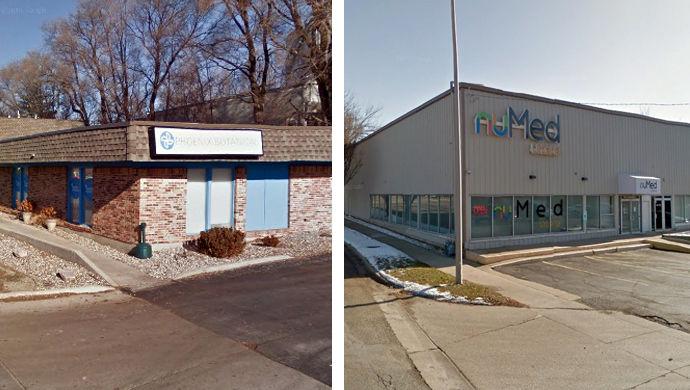 CHAMPAIGN — As municipalities in Illinois prepare to tax and regulate recreational-marijuana dispensaries — or keep them out — state regulations will mean that in many cases, the policies they enact might not ever come into play.
The state is strictly limiting — by license type and geographic area — how many such facilities will be allowed to operate.
There will be three different license types for recreational-marijuana dispensaries, and two of them are only available to those who already operate medical-marijuana dispensaries.
Each of the state's 55 medical-marijuana dispensaries can apply for an early-approval license to sell recreational marijuana at their current sites when it becomes legal Jan. 1.
In this area, that would potentially include Phoenix Botanical in Champaign and NuMed in Urbana.
Those 55 medical-cannabis dispensaries are also permitted to apply for early-approval licenses to operate a second site within a defined region.
The owners of medical-marijuana dispensaries in state police District 10 (Phoenix Botanical and NuMed) could each choose second sites in any of the following counties: Adams, Brown, Cass, Champaign, Christian, Clark, Clay, Coles, Crawford, Cumberland, Douglas, Edgar, Effingham, Fayette, Ford, Fulton, Greene, Hancock, Henderson, Iroquois, Jasper, Knox, Marion, Lawrence, Livingston, Logan, Macon, Mason, McDonough, Montgomery, Morgan, Moultrie, Piatt, Pike, Richland, Scott, Schuyler, Shelby, Vermilion and Warren.
On Tuesday, the state opened the application process for the third license category — limited to brand-new dispensaries that don't hold licenses to sell medical marijuana.
Up to 75 of the third type of license will be awarded by May 1, 2020, according to the Illinois Department of Financial and Professional Regulation.
Initially, each of the 75 businesses selected will be granted a conditional license that will give them 180 days to find a location within their designated regions, according to the agency. Only after they secure suitable locations, pay their fees and pass inspections will they be awarded licenses to begin selling.
Just a handful of the conditional licenses for new dispensaries will be awarded in this area, and with the exception of Vermilion County, they'll cover areas that comprise several counties.
They include a maximum of:
— One covering Champaign, Ford and Piatt counties.
— One for Vermilion County.
— One covering McLean and DeWitt counties.
— Two covering Douglas, Coles, Edgar, Iroquois and 10 other East Central Illinois counties.