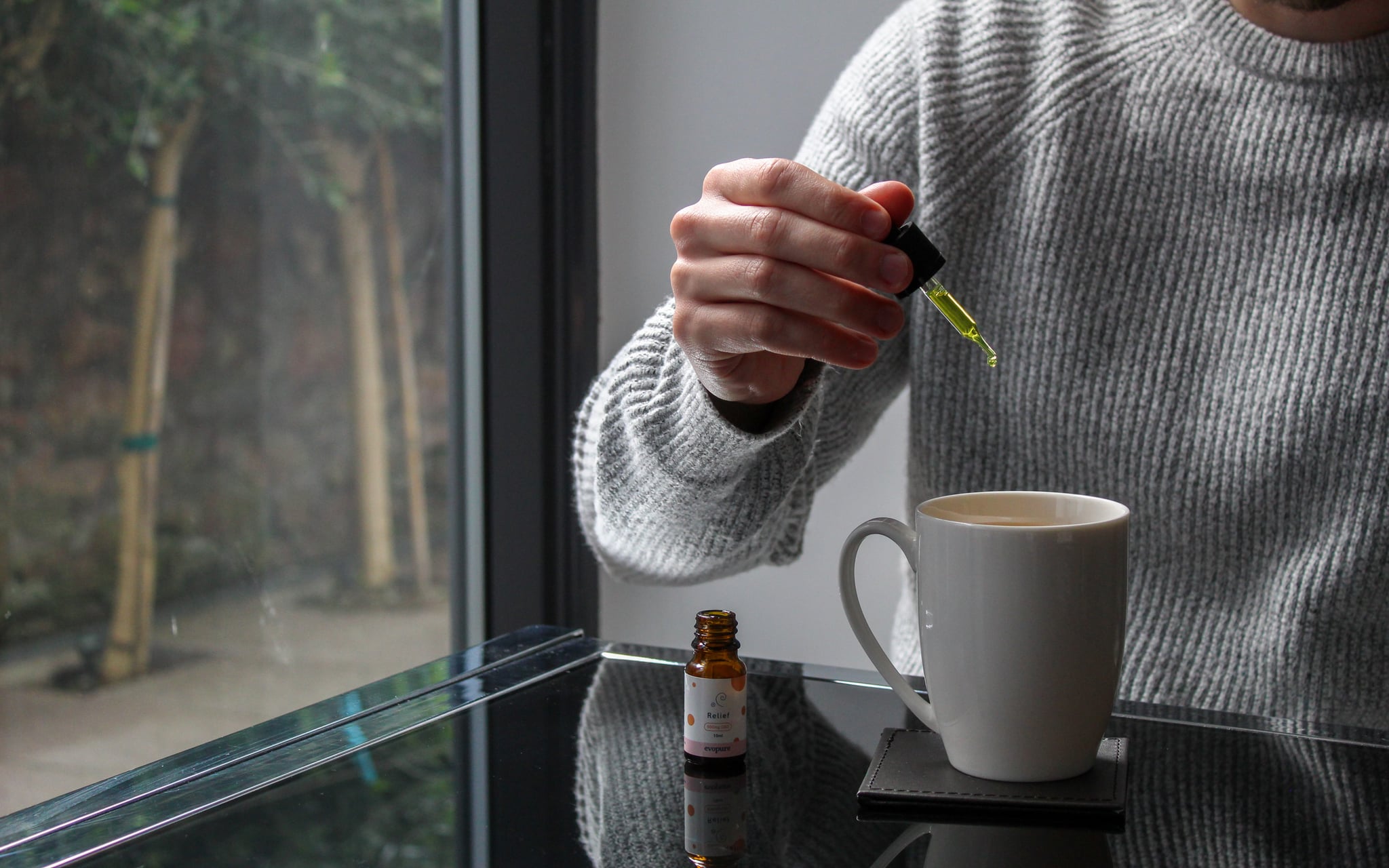 Feeling nauseated is one of the ickiest feelings in the world. Upset stomachs, throwing up, digestive issues — I would be happy if I never had to experience those again. If you have nausea caused by side effects of another treatment (like chemotherapy), it can be even worse. People have drastically changed their diets, tried motion-sickness bands and pills, and even experimented with Cannabidiol (CBD) to try to ease their nausea. But does CBD really work for nausea? We spoke with a doctor and a nurse who specialize in cannabis therapy to find out.
Does CBD Help With Nausea?
Although there's been talk about CBD helping with nausea for years, the experts we spoke to said there is just not enough research in humans to support it. Meredith Fisher-Corn, MD, editor-in-chief of The Answer Page, is a board-certified physician specializing in anesthesiology, perioperative and pain medicine, and she served with distinction at Harvard Medical School. She said that CBD has not proven to be successful in helping with other forms of nausea.
"Nausea, whether or not accompanied by vomiting, can be quite debilitating," said Dr. Fisher-Corn. "CBD is a substance produced by the cannabis plant that is being advertised and sold as a treatment for a variety of ailments and conditions, including nausea. Regrettably, at this time, there is no human study that demonstrates that CBD effectively treats nausea."
Eloise Theisen, RN, MSN, AGPCNP-BC, an adult geriatric nurse practitioner who specializes in cannabis therapy, faculty member at Pacific College of Health and Science's medical cannabis program, and president of the American Cannabis Nurses Association, agreed that more research is needed to see if CBD is effective in treating nausea. She said there are no double-blind, randomized, controlled studies in humans on CBD and nausea (which is a requirement to prove that it helps). However, Theisen did note that there have been some "preclinical studies to demonstrate that CBDa (cannabidiolic acid) and CBD are effective in a dose-dependent manner when treating nausea."
TLDR: At this time, experts agree that CBD has not been effectively proven to treat nausea. We just need more research to know if (and at what dose) CBD can be administered for nausea.
Do Other Cannabinoids Help with Nausea?
CBD is just one form of cannabinoid — other types may be more effective in treating nausea. For example, THC is the psychoactive component of the cannabis plant, and it has been shown to help with nausea, according to the experts we spoke to.
Theisen explained that most of the available research on cannabinoids and nausea has looked at THC. "In the 1980s, dronabinol, a synthetic FDA-approved THC pill, was approved for reducing nausea and vomiting in cancer and HIV/AIDS patients," she said.
Dr. Fisher-Corn referenced a 2017 study from the National Academies of Sciences, Engineering and Medicine (NASEM) that concluded there was substantial evidence that THC may be effective as an antinausea drug in the treatment of chemotherapy-induced nausea and vomiting. (Keep in mind that the FDA strongly advises against THC, CBD, and marijuana in any form during pregnancy or while breastfeeding).
What Should You Know Before Buying CBD For Nausea?
Because CBD is not regulated, product purity and potency can vary widely, according to Theisen. If you do buy it, be sure to research online companies and in-person shops beforehand for legitimacy. "It is important to research the company for transparency and to review the certificate of analysis (COA) to ensure that the product label matches the final tested product."
There's just not enough information out there to know if CBD actually helps with nausea or if it's just a placebo effect. In the meantime, you can ask your doctor about using THC to get relief.